Making a difference to the local region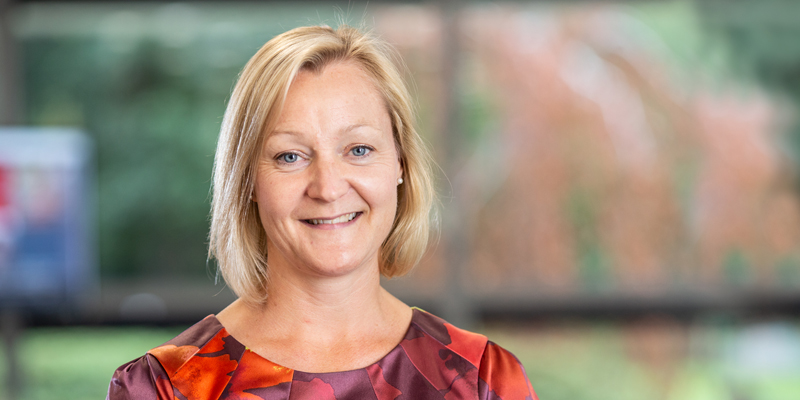 On Monday 10 May, Executive Dean, Professor Julia Bennell, took part in a Westminster forum discussing the civic role of universities and how they can help their region's recovery from the pandemic.
The Westminster Higher Education Forum conference, titled 'UK universities and their contribution to local and regional development', was chaired by Lord Lucas and Daniel Zeichner MP, the Chair of the All-Party Parliamentary Group on Universities, and focused on how universities can work in partnership with local councils, communities and businesses.
Leeds University Business School's Executive Dean, Professor Julia Bennell, was invited to speak and take part in the panel discussion.
Professor Bennell spoke about the relationship between universities and their local regions and how that relationship is often undervalued:
"There is a co-dependence between universities and their local region. Universities were originally established to create value for society – they were intended to meet the labour needs of their communities and help local businesses to innovate.
Unfortunately, universities have been distracted by pursuing the goal of international reputations and many now seem remote and disconnected from local challenges. There is an increasing need for universities to demonstrate their value closer to home, take on shared goals and build trust with local stakeholders."
Even though Leeds University Business School is a well-established triple-accredited global institution, it is important that we do not lose sight of our original purpose in supporting the local region.
Professor Bennell outlined a number of key areas where she believes institutions like the Business School can do more with their local communities:
"Knowledge transfer is probably the most tangible route to supporting the economy and society. Research can be translated into practice to provide innovation for industry and inform local policy. We also have a role to play in reskilling and upskilling the workforce as jobs evolve and new jobs emerge.
Universities also needs to be a facilitator; in order to get to the right person to help you, you need to be part of a network, and universities are extremely well placed to support this and can help draw in other thought leaders and, critically, investment into the region."
Finally, Professor Bennell shared her views on what this means for the University of Leeds and the Business School going forward:
"Since I've been in post, I have taken our civic duty seriously. I see universities and city regions as co-dependents working together for mutual benefit. There is an increasing need for universities to demonstrate their value closer to home, take on shared goals and build trust.
What I really took away from the discussion was that there is still more for us to do. I am keen to explore how we can work more with specific local industry sectors hardest hit by the pandemic, such as the arts and cultural sector. Plus how we work with economic centres outside of the Leeds City region; towns across West Yorkshire are really struggling at the moment and we have a responsibility to ensure that our expertise and support reaches right across the region to the areas that need it most.
Collaboration and co-leadership with local stakeholders is key to this, both with industry and local stakeholders, but also other universities across the region to ensure we bring the right skills to the whole region. We recently appointed Professor Sarah Underwood as our Director of External Engagement. This new post will help spearhead our external relations and build tangible bridges with our local community."
Professor Bennell also recently wrote an article for the Yorkshire Post discussing the role of the Business School in supporting the local economy.