'We take our civic duty seriously'- Professor Julia Bennell in the Yorkshire Post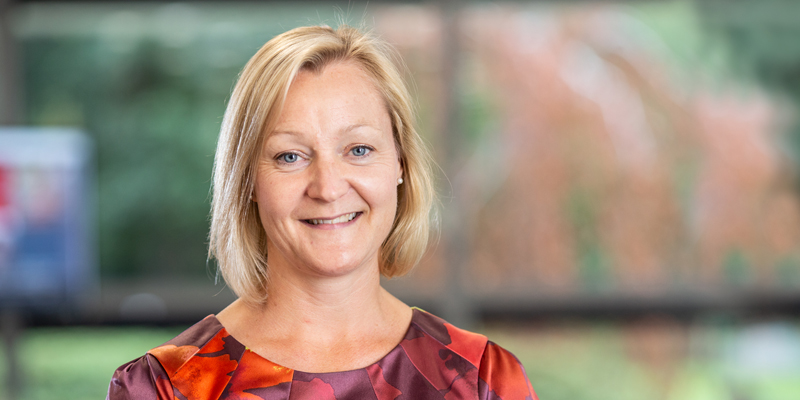 Executive Dean Professor Julia Bennell discusses the Business School's position as a top international business institute in a Yorkshire Post article, published online on 25 January 2021.
In the Yorkshire Post article, Professor Juila Bennell reflects on her first year as Executive Dean of the Business School during a difficult and unprecedented time for all, and her hopes that Leeds University Business School will play a key role in restarting the region's economy in the wake of Covid-19. In affirming our position as a research-intensive institute firmly rooted in the Yorkshire region, Professor Bennell highlights the School's civic responsibilities. She commented:
We take our civic duty seriously, which means forging meaningful, enduring partnerships with businesses in the region and supporting growth.
Professor Bennell highlights a vital way in which the Business School can support the Leeds City Region's economy- through the supply of bright, globally minded students and graduates in our student placement programme and through graduate employment. Professor Bennell urges more businesses to join the placement programme and reap the benefits of our broad and diverse pool of talent, adding: 'we are always looking for more employers to participate and are keen to keep the talent we have nurtured in the local economy.'
Moreover, Professor Bennell recognises School's ability to support the upskilling and reskilling of the local workforce in the digital age and in the midst of the growth of digital education. Through our varied research specialisms, including a new £14 million Digital Futures at Work Research Centre with the University of Sussex, our business innovation experts and Executive Education programmes, the School is poised with the practical and theoretical expertise to help.
The Business School is responding to these trends and can be a real game changer in supporting regional productivity by ensuring that the local workforce has the skills to thrive in today's fast-changing environment.
Professor Bennell is especially keen to bridge the divide between academia and the practical application of our research, citing ways in which our community are able to work with business; from supporting major research projects to direct consultancy.
As part of a strategic review of the School, Julia hopes to build on the School's international reputation, 'bringing Leeds to the world and the world to Leeds'. In doing so, Leeds will cement futher its position as a globally successful Business School which firmly embraces its civic roots.
Read the full Yorkshire Post article.
Find out more about how Leeds University Business School works with business.