Global unrest of platform workers: CERIC report in Equal Times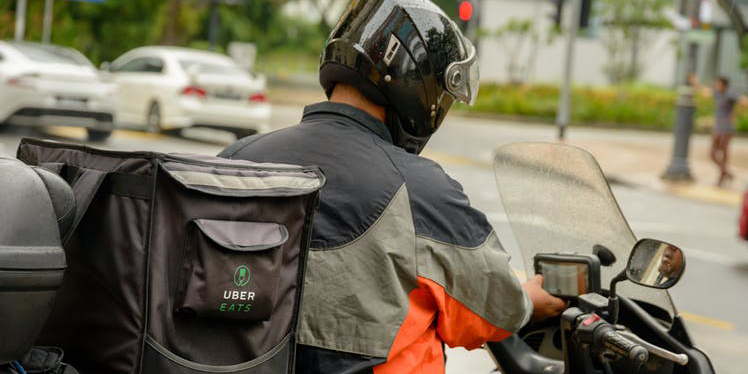 Professor Vera Trappmann discussed her recent co-authored report on global platform labour unrest in an article for Equal Times on 6 January 2021.
The article discusses the December 2020 report 'Global labour unrest on platforms: The case of food delivery workers' co-authored by members of the Centre for Employment Relations, Innovation and Change (CERIC), which investigates the rise and form of global platform worker unrest in global food delivery brands such as Deliveroo and Just Eat.
In Equal Times, Professor of Comparative Employment Relations Vera Trapmann discusses the report's global comparative tracking of platform worker protest against poor working conditions and a lack of formal labour rights – for reasons predominantley relating to poor pay, health and safety and employment status. Investigating six global food delivery brands operating in more than two global regions and a further 12 operating regionally, the report found over 527 cases of labour unrest globally within the period of January 2017- May 2020, described in the report as a 'remarkable number of protests'.
Professor Trappmann crucially highlights that while forms of unrest varied globally, the distinct rise of grass-root worker protests and means of protest differing from the 'classic model', taking forms such as logging off the platform. The report found that in some cases grass-root platform worker protests could ignite movements cross-company and transnationally over the period investigated. In the article, Professor Trapmann notes the rise of 'associational power' of platform workers without formal representation or institutionalised organisation, commenting that platform workers were 'developing the capacity to wage concerted campaigns and build solidarity.'
The research is based on the Leeds Index of Platform Labour Protest, a data-set created by CERIC which tracks platform labour unrest globally.