CIBUL receives prestigious award from top academic journal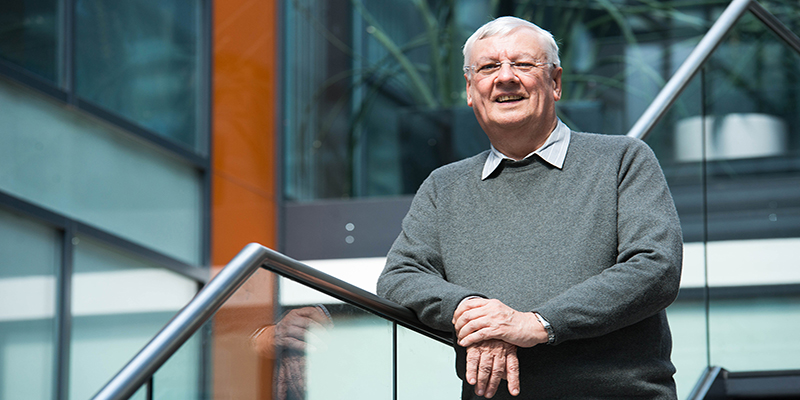 Business School academics have received a prestigious award from the Journal of International Business Studies (JIBS) in recognition of the impact of research on Chinese direct overseas investment.
The paper 'The Determinants of Chinese Outward Foreign Direct Investment', co-authored in 2007 by Professor Peter Buckley, Professor Jeremy Clegg and Dr Hinrich Voss of the Centre for International Business at Leeds (CIBUL), received the JIBS Decade Award.
The research looks at the factors determining the international pattern of direct investment by Chinese multinational enterprises (MNE) between 1984 and 2001 and proposes the idea that these investments were, in part, promoted by Chinese domestic capital market imperfections.
The JIBS Decade Award is given annually to the most impactful article to have appeared in the journal ten years prior. The 2017 award recognised the influence and impact of the 2007 LUBS paper, which has been widely cited with more 1,700 Google citations and more than 2,200 downloads in the last decade.
Professor Buckley said: "We are delighted that the academic impact of this paper has been recognised, as Leeds continues to lead the international research agenda on China, and on the rise of the emerging economies of the world as outward foreign investors."
Dr Voss said: "The Journal of International Business Studies is an elite journal and the top-ranked journal in the field of international business, so this award is the most prestigious that international business scholars can receive."
Professor Clegg said: "To have this international evaluation by our peers is extremely gratifying. It is testament to the academic quality of our work in Research Excellence Framework (REF) terms, confirming that our 2007 paper is one of the most influential pieces of research within our field. The growth of China means that this work is of even greater importance today."
The LUBS paper received the award in July at the AIB 2017 conference held in Dubai.
Download a copy of the paper 'The Determinants of Chinese Outward Foreign Direct Investment'.