Research with impact: Our academics feature in top journals
Sorin Krammer has recently had his paper "Greasing the wheels of change: bribery, institutions, and new product introductions in emerging markets" accepted for publication in Journal of Management.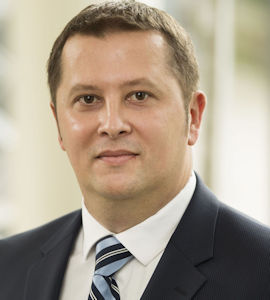 The journal is rated 4* in the Chartered Association of Business School's Academic Journal Guide 2015, the highest quality ranking possible.
The Guide is based upon peer review, editorial and expert judgements following the evaluation of many hundreds of publications, and is informed by statistical information relating to citation. It is a guide to the range, subject matter and relative quality of journals in which business and management academics publish their research.
In this article, Dr Krammer examines the effects of bribery on innovative performance of firms in emerging markets. The theoretical arguments developed suggest that bribery may represent a strategic response from innovating firms in these markets to overcome bureaucratic obstacles, political risk, or lack of kinship and political affiliations. In addition, the success of employing bribery strategically to deploy more new products in these markets is contingent on the formal and informal institutional context. These conjectures are supported by a variety of empirical tests in a dataset of over 6,000 firms from 30 emerging markets.
Other successful papers accepted into journals rated '3' cover a broad spectrum of subjects and include:
S. Banerjee, Anna Hazare: A Corruption Crusader and His Grassroots Wisdom, Journal of Management Inquiry
S. Banerjee, Is it better to be both nice and nasty? Investigating the co-occurrence of sales manager aggressiveness and caring, Journal of Business Research
N. Boso, The Effect of Export Marketing Capabilities on Export Performance: Moderating Role of Dysfunctional Competition, Industrial Marketing Management
P. Buckley, Beyond Supply and Assembly Relations: Collaborative Innovation in Global Factory Systems, Journal of Business Research
E. Forsgren, Multiple social media in the workplace: Contradictions and congruencies, Information Systems Journal
M. Heinberg, Do corporate image and reputation drive brand equity in India and China? - Similarities and differences, Journal of Business Research
Y. Jiang, Bank Political Connections and Performance in China, Journal of Financial Stability
A. Kaltenbrunner, The International Dimension of Financialisation in Developing and Emerging Economies, Development and Change
T. King, K. Bozos, Shareholder Activism and Equity Price Reactions, Economics Letters
N. Williams, Entrepreneurship and local economic resilience: The impact of institutional hysteresis in peripheral places, Small Business Economics
C. Y. Wong, How does sustainable development of supply chains make firms lean, green and profitable? A resource orchestration perspective, Business Strategy and the Environment