How to make the 'gig' economy work for everyone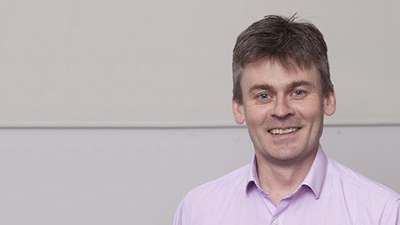 Legal reform of the 'platform economy' is essential if it is to provide a sustainable future for workers, according to one of the most comprehensive studies yet published on the subject.
Academics at Leeds University Business School carried out research for the European Parliament on the growth and drivers - as well as benefits and challenges for workers - in the platform economy, which sees businesses using people on short-term contracts or a freelance basis to undertake tasks.
The team carried out more than 50 interviews with expert stakeholders in eight European countries and an original survey of 1,200 platform workers.
The report makes the case for improved social protection of workers in the gig economy. Social protections include the benefits that citizens receive in case of unemployment, sickness, maternity/paternity leave, parental and family obligations, as well as pension and old-age care benefits.
There are major challenges in designing social protections for gig economy workers, who for legal purposes are often treated as self-employed or as independent contractors rather than employees.
While some workers in the platform economy are entitled to forms of social protection, the relatively low levels of hours or income that they often undertake means that in practice they may not reach the necessary income or hours thresholds to access it.
The report recommends that the EU should take steps towards a review of existing legal frameworks.
Lead author Professor Chris Forde said: "The best-known companies in the gig economy, like Uber and the logistics firm Deliveroo, have been extremely successful in rewriting the rule book and using technology to develop new business models which are disruptive to the way traditional industries operate. But the implications of these new business models for workers are a real concern. The platform economy often provides employment that is precarious. The work can be intermittent and pay is typically low. If you don't work, you don't get paid.
A key finding of our report is that the more reliant a worker becomes on the gig economy, the less likely they are to have basic social protections. Where gig economy workers do have another source of income, this other job is often insecure and precarious.
"Improving protection for gig economy workers is a real challenge. However, it is essential given the growing importance of gig work. Too many workers – in the gig economy and other forms of work – are excluded from protections due to their classification as self-employed or independent contractors. There needs to be recognition and debate about the current exclusionary approach to employment classification and social protections to help move towards a more inclusive approach that recognises vulnerability that comes from new forms working."
The Centre for Employment Relations, Innovation and Change (CERIC) carried out the study, entitled 'Social Protection of Workers in the Platform Economy' which was commissioned by the Employment and Social Affairs Committee of the European Parliament.
The full report is available here:
http://www.europarl.europa.eu/RegData/etudes/STUD/2017/614184/IPOL_STU (2017)614184_EN.pdf