Honorary Doctorate for Peter Buckley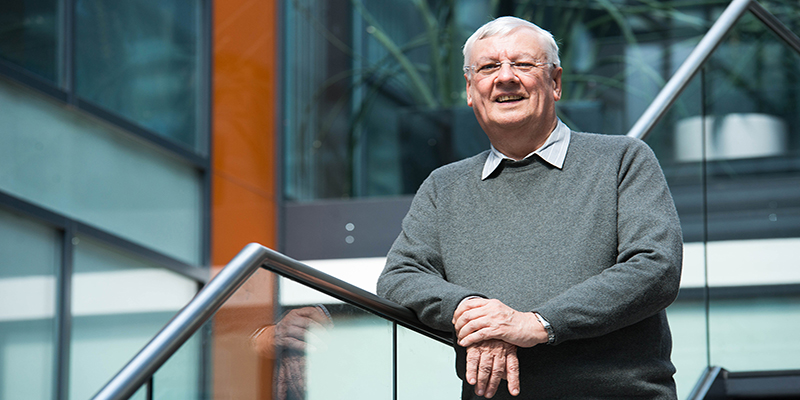 Professor Peter Buckley OBE has received an Honorary Doctorate from Carleton University.
The Canadian institution conferred a Doctor of Laws, honoris causa, on Professor Buckley "in recognition of his extraordinary contribution to international business education and research."
He was honoured during Carleton's Spring Convocation during which 3,500 students received their degrees over the course of four days.
In his address to graduates, he offered his congratulations and highlighted the importance of education as preparation for pursuing global opportunities.
Professor Buckley said: "Time and place are very important. There has never been a better time for the advocacy of an international orientation in business and in life. There is not a better place than Canada, with its history of openness and outreach, to practice internationalism."
Professor Buckley is founding director of the Centre for International Business at the University of Leeds (CIBUL) and the University's Business Confucius Institute, which promotes understanding of Chinese culture and language in business.
He has taught at various universities across the globe, including the University of Paris, the University of Groningen, Hong Kong City University and University of Lancaster.
In 1985, he was appointed a fellow of the Academy of International Business and remains the youngest person to be elected to the position. He was appointed Officer of the Order of the British Empire (OBE) in 2012 for "services to higher education, international business and research" and was elected a Fellow of the British Academy (FBA) in 2014.
Professor Buckley has published nearly 30 books and has edited 20, focusing mainly on multinational enterprises and the complexities of international business.
"Peter's life story shows that what matters is not only what you study but what you make of it and how you use it to add value to our society," said Nicolas Papadopoulos, Chancellor's Professor at the Sprott School of Business. "He, Sprott, Carleton and Canada are connected by the shared values of broad-mindedness and internationality, and, like us here, Peter continues to study, teach, mentor and work to help better the human condition globally by creating a better understanding of how our world works."