Climate series: Training our community in carbon literacy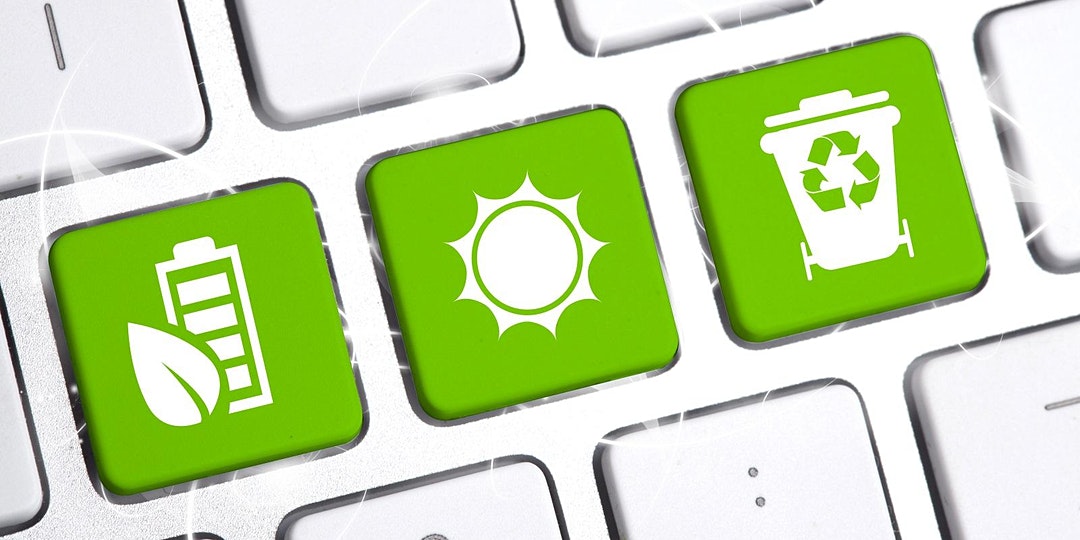 The Business School has successfully trained 80 members of staff and almost 600 students who are certified carbon literate.
A Carbon Literacy Training pilot took place in summer 2021 when Staff Sustainability Champion, Sally Chan, worked with Speak Carbon Collective - an accredited training provider for the Manchester-based Carbon Literacy Project.
Following the pilot programme, four Student Sustainability Architects (Alex Woodford, Taqwa Elforjani, Elizabeth Jia, Akshay Sarkate ) and three Staff Sustainability Champions (Sally Chan, Dr Jyoti Mishra and Elena Karali) undertook a 'Train the Trainers' course which enabled them to deliver Carbon Literacy Training to six cohorts of Business School students and two cohorts of staff from October 2021 to July 2022.
Student architects and staff champions are volunteer members of our community at the Business School who help to deliver sustainability projects and provide support for student, staff and alumni engagement activities, events and campaigns.
Here's what our trainers had to say about embarking on their journeys:
Elena Karali
"This training gave me the opportunity to reflect upon and consider the long-term effect of my actions. It also helped me make realistic and manageable changes to reduce my carbon footprint.
"Before attending the course, I believed that the University's pledge in achieving net zero by 2030 was ambitious but now I know that it is feasible and achievable. Change doesn't necessarily need to be radical. Small changes in our everyday life can have a massive impact".
Sally Chan
"As somebody who has followed a plant-based diet for many years, there was always more I felt I could do at work. As a mother to a 12-year-old, I also felt it was important that they have a positive future to look forward to. Working with the University's Sustainability Service on the Water Bottle Brief and collaborating with Speak Carbon brought home the importance of community support.
The trainees' action pledges were outstanding and it was especially humbling to see teams collaborating not only within the Faculty, but across the University with purchasing and supply departments sharing their expertise more widely. I am delighted to report that conversations are still taking between the Business School and the Net Zero Working Group at the University.
Jyoti Mishra
Growing up in Nepal, in the '80s and '90s, we never took electricity or water for granted. We tried to use reusable products whenever possible. We were taught not to throw away food. When I joined my previous university as a Lecturer in Sustainable Operations Management it felt natural to engage in sustainability. At Leeds, I started bringing in sustainability aspects in my learning and teaching. My students love to know about how we can address sustainability issues in business and management. I want others to know about it too. That is why I did my Carbon Literacy Trainer course. I believe that we need a bottom-up approach to change the mindset of people from a linear system to a more sustainable system. To achieve this, raising awareness is the first step.
Trainee Perspective: Shona Raffle Edwards
"Some of the sessions cemented knowledge I already had, but presented it in different ways and in a very visual way, so I could better grasp the concepts. Other sessions discussed areas (such as the role of universities in reaching a zero carbon future) which were completely new to me, and very interesting.
Trainee Perspective: Stefanka Shopova
"I was already invested with my heart in the topic of sustainability and CO2 eduction, however I didn't have the facts and figures to quantify the effect of my lifestyle choices on the planet. Attending the Carbon Literacy Training (CLT) was a really eye-opening (and sometimes emotional) experience where I was able to not only understand my impact on the planet better, but also be equipped with options on more environment-friendly choices. I found a community of likeminded people and was able to learn from them, as well as share my own knowledge and experience".