Research project
Sustainable and productive?! Helping manufacturing SMEs to manage multiple goals
Start date: 1 May 2020
End date: 31 December 2020
Funder: Economic and Social Research Council (ESRC)
Principal investigator: Professor Kerrie Unsworth
Co-investigators: Dr Rebecca Pieniazek
Dr Matthew Davis
Professor Lynda Song
Professor Alison McKay
Research Assistant: Naomi Booth Wade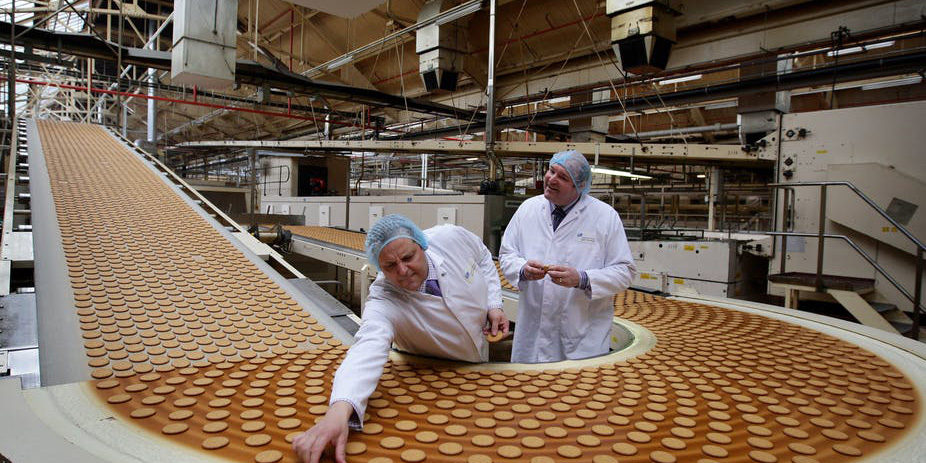 Description
There is a consensus that companies need to adopt a low-carbon economy. Manufacturing Small to Medium Enterprises (SMEs) are pulled by pressure for productivity growth whilst also being high carbon emitters. We recognise that productivity and environmental sustainability are interdependent and as such we show how multiple goals frameworks can be used to understand and improve organisational decision-making processes. Our innovative research is based on how organisations manage multiple goals rather than viewing (for instance), productivity and sustainability separately.
Research overview
Using organisational goal hierarchies as a lens we will look to uncover any trade-offs, negotiations and alignments between productivity and environmental sustainability, the clarity of goals, and their interrelatedness towards potential goal attainment. This research will be conducted using workshops with 50 small to medium enterprise participants in a group session and interviews with senior managers from 30 small to medium enterprises. This will enable connections to be made between organisational goal hierarchies, strategies for managing goals, barriers and facilitators. Importantly the co-creation of solutions with the participants will determine emerging issues and trustworthiness of analysis.
Findings will support a wider cohort through dissemination and organisational goal hierarchy implications for productivity.
Journal articles
Blogs
Podcasts

Previous events
'Ideas in Practice' – Getting to Strategic Sustainability
Wednesday 14 October, 4-5pm
It is possible for companies to become strategically sustainable (achieving win-wins between productivity/business and natural environmental goals) – but only if we think differently!
During this webinar we will first hear from Graham Cooper, the Manufacturing/Operations Director of Agfa Graphics Ltd, on how their company approaches sustainability.
Secondly, we will use a tool developed by the Productivity & Sustainability team at Leeds University Business School to show how Agfa could improve strategic sustainability even further. Note, the tool is tried and tested and has already been successfully used to help achieve multiple goals in a variety of circumstances.
The webinar will also include audience Q&As. We are sure that from participating in this session you will pick up some ideas that could translate to your own company. As a participant in the webinar you'll also be given the opportunity to book a free one-to-one consultation follow-up, whereby you'll be able to access the tool to help your own company better balance and/or align its environmental footprint and business goals.
First webinar: incorporating sustainability into your organisation's goals
On Tuesday 4 August, we held our first webinar to start building our community of SME manufacturers interested in being both productive and sustainable, and to discuss the issues around achieving this balance.
We were delighted to have around 90 attendees in the webinar, and to hear from our speakers, Mike Rimmer, Operations Director at Brandon Medical Company Ltd, and Tracey Dawson, Managing Director at Daletech Electronics and Chair of Leeds Manufacturing Alliance, about their experiences of exploring ways to be sustainable whilst also remaining productive.
Facilitated by Dr Matthew Davis, we were also joined by Professor Alison McKay and Dr Rebecca Pieniazek in the panel discussion, taking questions and comments from attendees.
There was a lot of discussion about the opportunities and challenges around being both productive and sustainable, from COVID-19 to Brexit, re-shoring and local collaboration, skills and training, resilience and agility, as well as employee involvement and the need to balance the short-term costs and potentially mid-term pay-offs.
Right now, 2050 seems a long way off and making sure your company fits into a Net Zero economy is probably the least of your worries, but it is important that we start having these discussions now. Many business leaders are saying that we can use the pandemic as an opportunity to reset how we do things to ensure that we embed sustainability, making the conversation even more pertinent.
We are keen to listen, understand and learn about how your company sees the benefits and trade-offs between sustainability and productivity and how you deal with these. When we have gathered and analysed experiences from companies from across the UK, we will share our findings and tools with you to help you move your company towards 2050's Net Zero Carbon economy. We will also be developing resources that will be made freely available to you throughout the course of the project. If you choose to take part in this project, you will also have the opportunity to meet, network and learn from representatives of other companies through webinars and workshops.
If you are interested in participating, please do get in touch. Participation involves an online group interview with you and other senior managers, at a time of your convenience. It should take no longer than an hour. We are keen to hear from all companies, and particularly manufacturing SMEs, regardless of your current sustainability goals.
If you would like to attend future events or take part in this research, please contact Naomi Booth Wade (N.S.BoothWade@leeds.ac.uk).
This project is funded by the ESRC Productivity Insights Network. Grant number 154166.