Improving research culture through addressing inequality in research funding
Research and innovation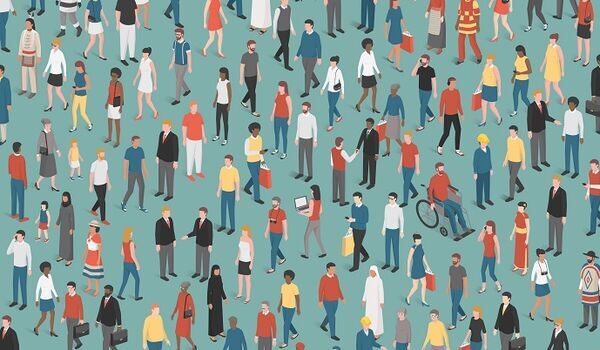 Research funding is a key measure of research excellence for Higher Education Institutions, and as such, is a core feature of institutional research expectations, annual reviews, rewards and recognition, and promotion criteria.
Whilst publications remain a well-established route to contributing to the research and innovation landscape, a growing level of emphasis is being placed on interdisciplinary and impact-driven research to tackle the big societal and economic challenges of our time. Funding from bodies such as UK Research and Innovation (UKRI) provides academic staff with the resources to support this research.
However, where the Higher Education system does a good job at exposing future academics to research activities such as publications from the start of the pipeline (undergraduate level), there is significantly less exposure to the process and benefits of being part of, or leading, a funded research project. Arguably, this is especially true in some subject areas where high-quality outputs (such as publications) are not reliant on first obtaining funding to deliver the necessary research.
As such, there can be a need to improve our knowledge and understanding about the benefits external funding can bring and the process of applying for research funding. This is exacerbated by the fact that there is no one-size-fits-all formula for developing a competitive grant application and there is no guarantee an application will be awarded funding; this can mean people are reluctant to put their time and efforts into developing a grant application.
Inequalities within research funding
Alongside a lack of understanding about the benefits, diversity data from funding bodies (eg UKRI and Wellcome) show inequalities in research funding and fellowship applications, and awards, in terms of gender, ethnicity and disability.
For example, UKRI conducted an analysis of the diversity of applicants and recipients of funding for each of their research councils, focusing on Principal Investigator (PI), Co-investigator (Co-I) and Fellowship roles between 2014-15 and 2019/20:
Principal Investigator (PI) - someone who takes responsibility for leading and managing the research project

Co-Investigator (Co-I) - someone who assists the PI in the management and leadership of the research project. There may be a number of Co-Is supporting the PI.

Fellowship - individual awards that are about the development of the person, as well as the project.
Their data show:
The proportion of female applicants increased by 4 percentage points (pp) to 30% for PIs and by 5pp for Co-Is to 34%. The proportion of PI and Co-I awardees selecting female as their gender also increased in this period from about a quarter to a third. The proportion of female applicants for fellowships has fluctuated annually and at 35% in 2019-20 was 2pp higher than 2014-15, whereas the proportion of female awardees has increased by 13pp to 46% in this period.
The proportion of applicants and awardees from ethnic minorities has continuously increased over the six-year period for all three roles, with the largest increase for Co-Is. The proportion of Co-I applications from ethnic minorities increased by 11pp to 23% and the proportion of awardees increased by 8pp to 18%.

The share of applicants and awardees with disabilities has fluctuated between 1% and 3% for all three roles in this period.
Whilst the above statistics may show a promising shift in recent years, reaching parity has a long way to go.
Other research funding bodies reveal similar patterns. For example, according to the recent report by Cancer Research UK, between 2017-2021 the ratio of male to female applications was 65:35; that of white to ethnic minority was 82:18; and that of no-known disability to disability declared was 98:2.
There is a strong need to embed enablers and remove barriers to improve access to funding for all. Not only does research funding have an impact on an individual academic's career, but it is important for funded research to be delivered by the diverse population that makes up our research communities, taking into account their backgrounds and experiences, ensuring research is equitably built and the findings offer benefits for all.
It has been well documented why diversity is beneficial in the workplace, with reasons including more creativity, productivity, and finding solutions thanks to different points of view. Writer and campaigner Caroline Criado Perez's book – "Invisible Women: Exposing Data Bias in a World Designed for Men" - for example, gives many examples of products and initiatives that have failed/are failing women because they have been designed by men without input from women (from using crash test dummies in the average male's size in a driver's seat, to police stab vests being designed for men and not taking into account space for breasts).
Inequality in research funding, however, is a multifaceted issue and is not well understood in the context of the UK, despite the extensive debates that have intensified in recent years.  
To date, there is limited empirical evidence on the nature of enablers and barriers and their relative level of significance in funding applications and grant attainments, and any such (in)equality studies have largely focused on gender. It is evident from the data that gender, ethnicity and disability disparities exist and whilst recommendations have been made to address the disparity, many recommendations are not evidence-based.
Previous research has also tended to focus on recommendations for the funders themselves, rather than what can be done at a local level within faculties in universities to support colleagues in applying for funding.
Designing and implementing a faculty research culture strategy
Working with colleagues from the Business School (Jo Garrick, Sarah Shaw, Professor Yingqi Wei, and with research assistance from Thitikan Khamwan) our project aims to:
(1) Set out evidence-based actions to improve understanding of enablers and barriers to research funding applications and grant attainment by people from currently underrepresented groups (eg women, people from minority ethnic groups, and people with disabilities).
(2) Identify gaps in current data and develop interventions focused on research funding support, training and development (T&D), and research communications. This will be done with the aim of developing future research leadership skills and facilitating career progression of researchers and research support staff at Leeds University Business School and beyond.
The above will help us design a research culture strategy to be implemented within the Business School that will help improve research funding applications and grant attainment, and reduce inequalities within these applications in terms of gender, race and disability.
Call for volunteers
We are looking for Leeds University Business School members of academic staff who would be willing to take part in a one-to-one interview as part of the project.
Interview questions will be centred around how you develop research ideas and identify collaborators, your understanding of the research funding landscape, and how you might go about preparing a research funding application. No prior research funding experience is required.
The interviews will take place across May and June 2023 and will be conducted online.
A pre-interview questionnaire, requesting equality and diversity information, will also be circulated. The questionnaire will be anonymous, and you will have the option to 'prefer not to say'.
As a thank you for your participation in this project, we are offering all those interviewed a £10 voucher for various food and drink outlets on campus (including the Esther Simpson cafe).
To find out more and/or to volunteer to take part in an interview, please contact Jo Garrick (J.E.Garrick@lubs.leeds.ac.uk).
Visit the project webpage for further information.
This work is supported by Research England under the Enhancing Culture Research funding stream.
The views expressed in this article are those of the author and may not reflect the views of Leeds University Business School or the University of Leeds.