Making a difference in organisations: implementing a Diversity and Inclusion strategy
Centre for Employment Relations, Innovation and Change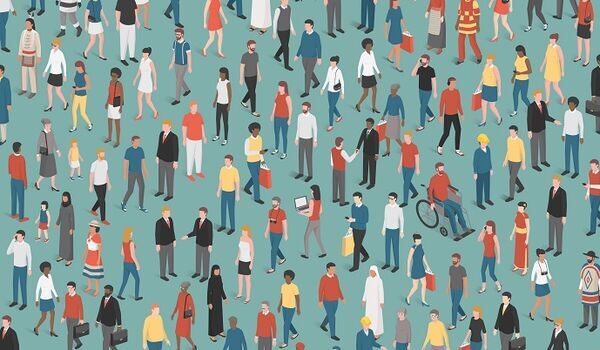 More and more companies and private sector organisations are implementing Diversity and Inclusion (D&I) strategies. They are motivated by a variety of reasons including both the business and moral cases for inclusive work environments and diverse workforces. Increasingly, organisations see social justice, fairness and moral imperatives as important drivers of change. The Covid-19 pandemic has also heightened awareness of the need and demand for flexible approaches to workforce and HR policies.
In recent years there has been a shift in emphasis from equality and diversity strategies towards a focus on inclusion in the workplace. In the UK it is becoming a more popular way of framing action rather than diversity.
Researchers tend to agree that while diversity is concerned with recognizing the value of differences within the workforce and managing them for commercial advantage, inclusion is concerned with the processes that incorporate differences into business practices and therefore help to realize the value to the organisation. As such, in inclusive organisational cultures, staff feel both a sense of belongingness; yet retain their uniqueness as individuals. Inclusion may be seen as a more useful approach to facilitate change, as it goes beyond visible and non-visible diversity characteristics.
While a great deal has been written about D&I, much of this previous research focuses on the negative effects of inequality and lack of diversity. However, what is lacking is a clear understanding of the processes involved in organising and delivering a major programme of organisational change to bring about greater inclusivity. An understanding of what it is that makes such strategies and workplace policies work is needed.
We contend that an understanding of the effectiveness of D&I strategies needs to be fundamentally informed by a consideration of inclusion. This can only occur through an engagement with employees' understandings of organisational culture and their place or otherwise within it.
Focusing on organisational change, workplace inclusion and organisational culture, we worked with a major UK corporate brand with over 70,000 employees. Our aim was to improve and share knowledge of how to successfully implement D&I strategies in organisations.
The research objectives covered: inclusivity and retention, career success, career development and promotion, and the intersectionality of protected characteristics. The recommendations from the study that are generally applicable to large employer organisations are detailed below. These may also be useful indicators of key areas to address for small and medium-sized companies.
Our key recommendations for implementing corporate change are:
STRATEGY: Corporate D&I strategy needs to be approved at Board level and should continually evolve and move the goals and ambition forward. It should include embedding D&I within 'the DNA' of the organisation. There needs to be clarity about the way forward, recognising that there are important strategic choices to be made.

CULTURE: The organisational culture needs to have both an internal and external focus and be receptive of diversity and change, especially in these troubled times. Organisations need to embrace and celebrate diversity in its many forms and organisational sub-cultures need to come closer together. Open discussion opportunities and 'talking straight' can support the development of a culture that is accepting of difference. The organisational culture needs to embrace all employees, recognising their value and individuality.

POLICIES: Corporate people policies need to provide clear and unambiguous guidance, not be over-complicated, and be easily accessible by line managers. Policies to support different groups need to be driven by management and underpinned by data that demonstrates the need. People policies should provide the framework within which managers operate, ensuring that both legal and ethical obligations are met, while also addressing the needs of the workforce at different phases of their careers. Policies should be seen as underpinning the organisational culture but to realise the ambition on D&I may require significant cultural change – in other words, policies alone are not enough.

LEADERSHIP: Creating a diverse and inclusive workplace requires very committed leadership from the top of the organisation (individuals, Board and Executive Committee) and this needs to cascade through all levels of leadership in the organisation. Effective leadership on D&I means working in collaboration with employee diversity groups and supporting both top-down and bottom-up initiatives which in time become embedded as routine practice and supported by appropriate budgets. Line managers (as distributed leaders) need to understand their responsibilities with regard to D&I and should receive appropriate training to be good people managers. The willingness of leaders to act as mentors to a diverse range of colleagues is important.

COMMUNICATION: Organisations need to fully embrace D&I in external communications so that the corporate brand is seen to signify fairness, opportunity, inclusivity and enabling everyone to achieve their potential. Direct engagement with specific external communities and groups will broaden the message. Employee engagement and communication about D&I internally needs to reinforce the D&I strategy and use a broad range of media so that colleagues throughout the business are equally aware of the messages. Effective communication with colleagues beyond the 'head office/centre' is extremely important. It is timely to maximise on digital communication in innovative ways to reach broader audiences.

EVALUATION: Leaders and those in positions of influence over the people strategy need to be accountable for D&I so that it is discussed in relation to Key Performance Indicators and during staff review and appraisal meetings. Data can drive change by revealing where the problems arise and should also be used to monitor achievements. This does not necessarily mean setting quotas or numerical targets, but evaluating progress against the strategic objectives in the D&I strategy.
---
Cassell, C., Watson, K., Ford, J. and Kele, J., (2021) 'Understanding inclusion in the retail industry: incorporating the majority perspective', Personnel Review. Vol. ahead-of-print No. ahead-of-print. https://doi.org/10.1108/PR-02-2020-0083.
This research was supported by funding from the Economic & Social Research Council.
The views expressed in this article are those of the author and may not reflect the views of Leeds University Business School or the University of Leeds.