Essential but undervalued: early years care and education during COVID-19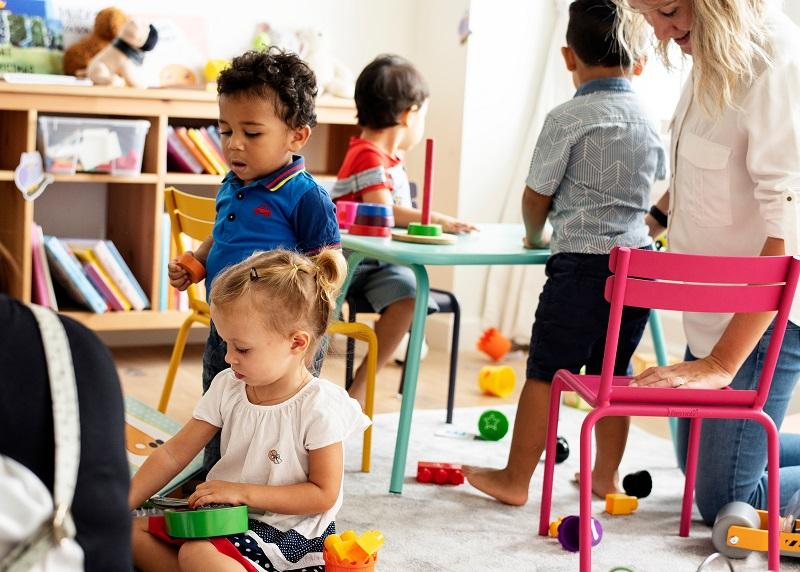 Date: Wednesday 23 February 2022, 16:00 – 17:00
Location: Online
Type: Ideas in Practice, Seminars and lectures
Cost: Free
An Ideas in Practice event from Leeds University Business School, launching the final report of this project.
Between March 2020 and June 2020, much of the early years sector (nurseries, childminders and nannies) closed to all but the children of key workers. Since then, intermittent closures or retraction of provision of nurseries and other settings has caused extensive disruption to parents who depend on care and education for pre-school children. This disruption has also been felt by those who staff the sector, who have experienced financial hardship and sometimes unsafe working conditions. The sector will play a key role in post-Covid recovery, as it is foundational to the economy and yet it is facing a recruitment and retention crisis after years of underfunding, exacerbated by the pandemic.
Leeds University Business School is delighted to invite you to this Ideas in Practice event which marks the conclusion of the project. In this webinar, the Childcare during COVID team launch its report 'Essential, but undervalued: early years staff and families during the COVID-19 pandemic ' and discuss the challenges and opportunities for the future of early childhood education and care.