Marketing Football Challenge 2017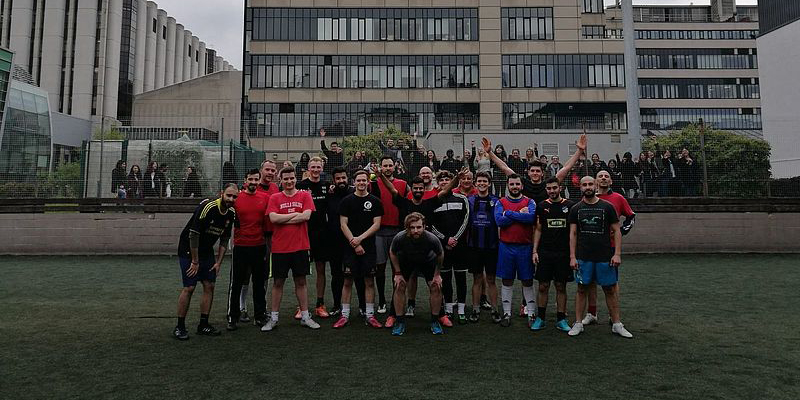 The Marketing Football Challenge took place at the Edge Sport Centre outdoor pitch, University of Leeds on 2-8 May 2017.
The first day, the Marketing Galácticos (the Division's staff official team) beat the MA in Advertising and Marketing Team. Marketing Galácticos, celebrated another win on the second day of the tournament against the MSc in CAMS. On the third day found the staff team celebrating their third win in three games against MSc Corporate Communications and Public Relations Team. The fourth and final game of the tournament saw the staff win against the MSc International Marketing Management. An astounding result from the Marketing Galácticos team.
The event was a great success with students playing and attending from across the four postgraduate programmes who really appreciated this event. This was also a nice opportunity to strengthen the bonds between divisional members and marketing students and enhance the student experience at Leeds University Business School. After the games, players and fans from all sides met at the Terrace Bar for a drink and a friendly chat.