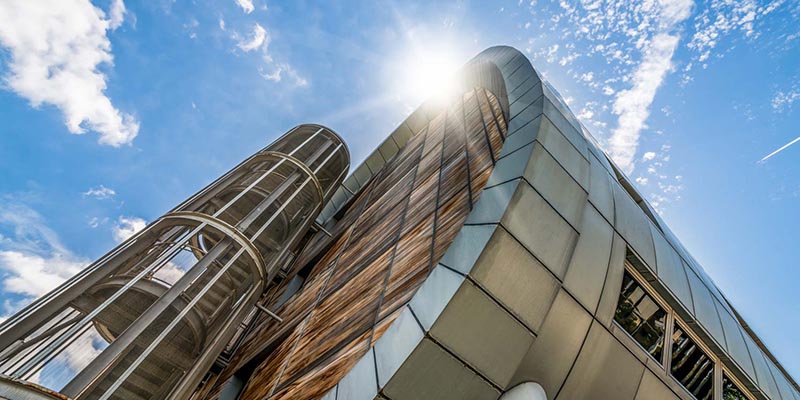 In its simplest form, innovation is the implementation of something new in order to gain value. Our research focusses on gaining strategic insights for managing complex innovation. C-TIE acts as a platform for collaboration on the following areas of expertise:
Complexity, organisational innovation and design thinking
Innovation is part of a process that is both relational (connections and networks of people and organisations) and transactional (the ways in which people and organisations transact with each other in those relationships). For this reason innovation involves inter (between people across organisations) and intra (between people inside an organisation) organisational interactions not just during the ideation stages, but also the implementation and adoption stages.
To further complicate things we are moving into a user-centred age where our users (such as our customers, patients, beneficiaries, constituents and so on) are core to the design and execution of our innovation processes and practices: some organisations now employ users in the innovation process. Moreover, when we add technology such as Artificial Intelligence and Augmented Intelligence (AI and technology integrated into humans) to the mix, the challenges and opportunities are endless if not unimaginable.
We have witnessed an evolution taking us from human-to-human interactions to business-to-business interactions, to business-to-computer, and to business-to-user and now increasingly computer-to-computer and user-to-computer interactions. Design thinking, and its adaptations, has become one of the most important approaches to designing innovation that is not only implementable, but also adoptable.
In this stream of C-TIE research we focus on the design and governance of complex relations to deliver value from innovation at a strategic level. This includes some of the under-explored areas of innovation such as:
Governance and innovation, including the impact of the contract design on innovation
Socio-cognitive processes in innovation ideation and adoption
Design thinking as a creative process for innovation in STEM start-ups
We work with some of the major organisations in private, public and non-for-profit sectors. We have been active in this area and have contributed to Organisation for Economic Co-operation and Development (OECD) reports on innovation strategy, major publications in Times Top 50 journals. Partners we have worked with around design thinking, innovation and strategy include the Reserve Bank of India, Commonwealth Bank of Australia, TNT, The Royal Australian Air Force amongst many others.
Disruptive innovation and strategic renewal
We are living in the age of disruption. Many businesses are experiencing fast-paced change making existing expertise, organisational capabilities and business models obsolete. C-TIE has developed evidence-based approaches that help managers to navigate the challenges of disruptive innovation and to manage processes of strategic transformation. We provide insights that support of strategic organisational responses such as:
Scanning the peripheral environment for nascent industries, emerging technologies, novel business models and unconventional customers
Building ambidextrous organisations that allow for the simultaneous exploitation of a core business and the exploration of emerging opportunities in unfamiliar domains
Collaborating with multiple actors in the wider innovation ecosystems (including universities, regulatory bodies, start-ups, competitors, suppliers and customers)
Implementing disciplined stage investment in order to strike a balance between strategic commitment and flexibility
Building effective strategies for overcoming organisational inertia and increasing the internal acceptance of new and potentially disruptive initiatives
Open innovation and collaborative problem solving
At C-TIE we have significant expertise in areas of open and collaborative problem solving, particularly in the domain of open innovation and open strategy. Our focus is on understanding the best approaches for engaging with external constituents, whether they be small-scale alliances and partnerships or large-scale communities/crowds, with the aim of using external sources of knowledge for solving the most vexing strategic and innovative challenges faced by organisations today.
Members of C-TIE investigate the innovation processes underlining open and collaborative innovation with innovating user communities, contributing crowds and sharing economy collaborations. Such 'Innovating Communities' provide a potential for disruptive innovation in organisations. Research at C-TIE investigates in particular:
The processes underlining innovations in communities and collaborating crowds
The question of how organisations can create value with collaborating or even competing crowds and communities
The emergence of collaborative innovation in diverse networks of organisations, including these characterised by contesting rationalities (eg business, state, third sector)
Responsible and green innovation
In recent years organisations are asked to assume responsibility for the impact of their activities upon society and the environment. C-TIE investigates the drivers and performance effects of responsible and green innovation. Our research examines:
The effects of regulation and capabilities upon responsible and green innovations (products or processes)
Technological and organisational forms of responsible and green innovations (eg environmental management systems)
Engagement and collaboration strategies for responsible research and innovation
The impact of responsible and green innovation practices upon corporate performance (eg financial performance, competitiveness, exports etc
Strategic management of innovation in complex ecosystems and networks
Innovation is often presented as a mysterious phenomenon, but in its simplest definition innovation is the implementation of something new in order to gain value. Managers often experience innovation processes as complex and uncertain, and they seek to navigate them by employing a wide range of innovation strategies.
In practice, it is often difficult to differentiate between product innovation, service innovation, organisational innovation and business model innovation, as they all emerge from connected if not interdependent processes. For example, advances in technology innovation can trigger the convergence of industries, technologies and products. At C-TIE we are investigating such convergence in the field of medical technology innovation, where engineering, life science and medicine converge and are transformed by a trend towards medical device connectivity, digitisation and data analytics.
Collaboration across industries allows for (re)combining formerly distinct technological competencies. It also facilitates the development of new product or service categories that cut across established industry boundaries and product markets, such as drug-eluting stents. Such processes of convergence give rise to complex innovation ecosystems populated by a wide range of actors with distinct views, values and beliefs (for example, large multinational enterprises as well as small firms, universities, government agencies and charities). C-TIE has developed systemic approaches for mapping emerging innovation ecosystems, which assist our partners in planning, building and navigating complex innovation ecosystems. Ongoing research focusses in particular on the influence of regulation on innovation strategies in the medical technology sector.