Corporate Wisdom innovation series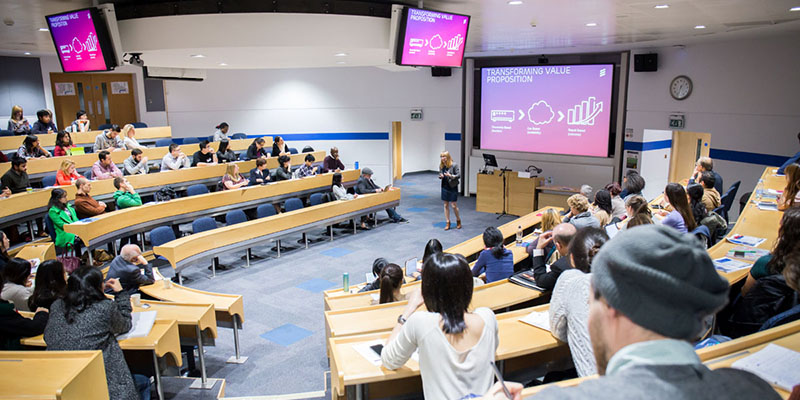 The Business School's flagship event series, Corporate Wisdom, welcomes talks from key business figures from across the globe, representing a variety of sectors, who offer expert knowledge and insight into a range of current issues affecting business leaders today.
As part of the series, C-TIE organises talks that address strategic challenges for managing innovation. Senior innovation managers emphasise in their talks that innovation is not only about finding technology solutions. They support a view that innovation is a managerial and organisational challenge that has to be addressed strategically.
Innovative presentations
<iframe width="560" height="315" src="https://www.youtube.com/embed/1S-Ux_RpCy8" frameborder="0" allow="accelerometer; autoplay; encrypted-media; gyroscope; picture-in-picture" allowfullscreen></iframe>