London alumni enjoy workplace culture workshop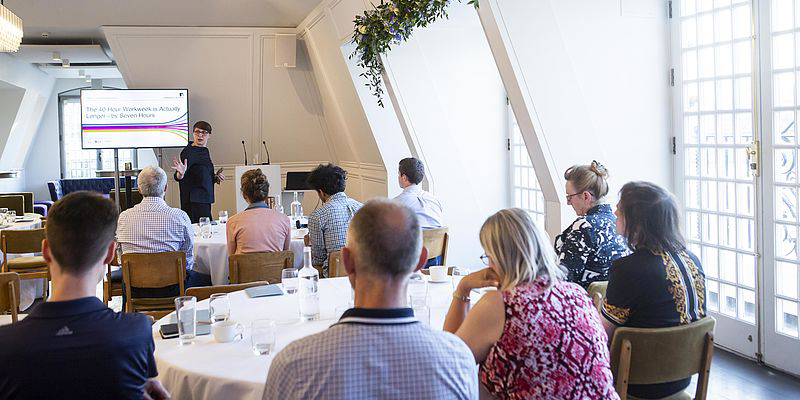 Dr Jana Javornik, Associate Professor in Work and Employment Relations, Leeds University Business School hosted our recent alumni event in London on Wednesday 15 May 2019.
Jana's workshop titled 'How can workplaces become more people friendly?' focused on the changes needed in contemporary workplace structures, and explored the old fashioned notion of a 'Mad Men' era where working excessive workloads were rewarded with badges of honour. The topic was extremely engaging and particularly pertinent in today's working climates where the focus is on productivity instead of the amount of hours logged. Attendees enjoyed discussing this contemporary issue and there was an extensive Q&A session with Dr Javornik.
The event was held at the Swan, Shakespeare's Globe and alumni enjoyed views of London, networking and refreshments. It was a great opportunity for our guests to reconnect with fellow alumni and we welcomed new alumni wanting to get more involved the London alumni group in the future.