Leeds Research Centre is Hosting the BUIRA Annual Conference
Centre for Employment Relations, Innovation and Change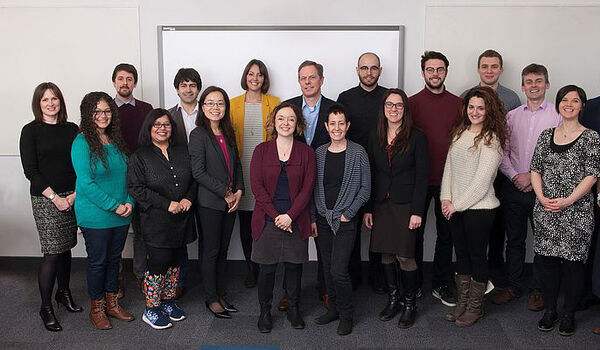 The Centre for Employment Relations, Innovation and Change (CERIC) will be hosting this year's British Universities Industrial Relations Association (BUIRA) Conference in Leeds.
BUIRA is one of the largest academic associations in the United Kingdom aimed at promoting the study of employment relations across relevant academic disciplines. The conference is taking place on 29 June to 1 July and will be held at The Carriageworks in Millennium Square, with a pre-conference workshop occurring the day before.
Professor Jane Holgate, member of CERIC and conference organiser, comments: "The focus of this year's conference is on the prospects and opportunities for employment relations as we approach 2020.
"The year 2020 has been used by policy makers, academics and commentators on work and employment relations as a basis for reflection, measurement and assessment. At EU level, 2020 is the point at which many of the neo-liberal informed agenda around change and growth are expected to reach fruition.
"For many, 2020 will be seen as a point at which an assessment of the consequences and permanent legacies of austerity regimes and restructuring can reasonably take place. In the UK, 2020 will see the next general election, with the first three months of the current Conservative government having already had a profound impact on the regulation of employment, work and welfare."
Over 60 presentations are planned across the three-day conference, on themes including union organising and mobilisation, bargaining, employment law, equality and diversity, and work and welfare. Keynotes and plenary sessions will look at union organising, the national living wage, and employment relations in China.
The organising team for the conference includes: Professor Jane Holgate, Professor Chris FordeProfessor Mark Stuart, Professor Robert MacKenzie, Dr Ian Greenwood and Danat Valizade. The CERIC team have been the stewards of BUIRA for the past three years, with the 2016 conference marking the end of their three year tenure in this role. The event is suitable for academics, new researchers, students, practitioners and policy makers.
CERIC is also hosting the Work, Employment and Society (WES) conference in September this year. The British Sociological Association WES conference is held every three years and attracts some 350 researchers from around the world.
CERIC researchers are currently working on a number of externally funded projects including an Economic and Social Research Council (ESRC) Future Leaders project investigating employer engagement in welfare-to-work in the UK and Denmark, and a project commissioned by the Trade Union Congress (TUC) Unionlearn to evaluate the Union learning Fund.
To register for the BUIRA conference please visit the website.
Contact us
If you would like to get in touch regarding any of these blog entries, or are interested in contributing to the blog, please contact:
Email: research.lubs@leeds.ac.uk Phone: +44 (0)113 343 8754
The views expressed in this article are those of the author and may not reflect the views of Leeds University Business School or the University of Leeds.