Confessions of a HR Management academic
Centre for Employment Relations, Innovation and Change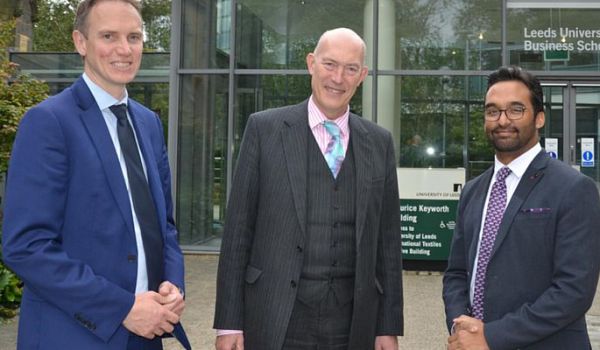 Developments in HR analytics: call to action
I have a confession to make. I am a professor of Human Resource Management (HRM), but for most of my 16 years as an academic, I haven't found HRM that interesting. From my experience, I've found that a lot of HR is essentially administrative – the big strategic decisions are often made elsewhere and so the HR function lacks the influence to affect change. But my opinion has started to change over the last couple of years.
The reason for my increasing interest is the advent of HR analytics. The growing use of HR information systems (HRIS) and enterprise resource planning (ERP) software means that organisations are holding increasing amounts of data about their employees. Smart organisations have been using this data to make better decisions about how to get the most out of their employees, while also making working life better and fairer. There are some great books about this:
Yet in most organisations, HR analytics is in its infancy (or may not exist at all as a function within an organisation). Many HR people I speak to struggle to apply the lessons from large tech firms like Google and IBM to their own less 'data savvy' organisations. I am really interested in understanding more about why HR can lag behind in its use of analytics. I also want to know more about how organisations are developing their HR analytics functions and overcoming resistance to data informed decision making. For this reason, I am about to embark on an exciting research project with Nigel Dias of 3n Strategy, a consulting and training organisation seeking to "embed a culture of improved decision making through the use of HR analytics."
For the last couple of years Nigel has been conducting an annual HR analytics benchmarking survey. This year I am going to work with him to extend the scope of this survey and interview survey participants to collect oral histories about their work in HR analytics. We hope to use these stories to piece together an authoritative account of how different types of organisations are developing their HR analytics functions that will help others think about how to develop their own use of HR analytics. We'll be sharing our early findings with people who participate in the study.
Get involved
If you're a HR analytics professional, you can participate in the benchmarking survey - I hope to talk to you and hear your story soon.
The views expressed in this article are those of the author and may not reflect the views of Leeds University Business School or the University of Leeds.