Automation, the future of work and alternative policies
Centre for Employment Relations, Innovation and Change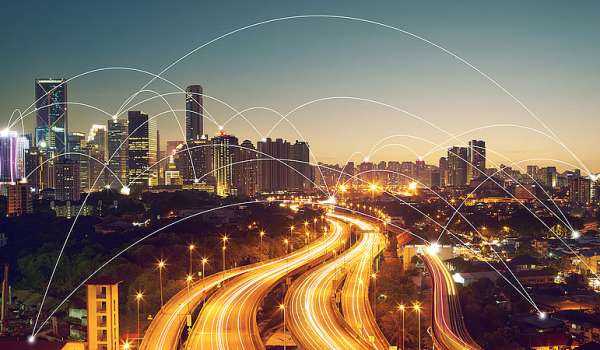 The City of Leeds Inclusive Growth Strategy aims to innovate in governance by means of twelve big ideas supported upon three main pillars: place, productivity and people. However, its design contemplates a rather limited approach to the effective regeneration of the social structure in a post-industrial region.
The Inclusive Growth Strategy's proposed changes to its economic and technological aspects do not precisely ensure the inclusion of every sector of society. Firstly, the uncertainty that the Brexit referendum generates within the European and international markets is pushing corporate giants to move to other countries. This poses a threat to the continuity of both high and low-skilled jobs across the Leeds City Region.
In addition, the automation of manufacturing processes and the digitalisation of businesses and services will cause disruption in the job market, adding unforeseen social risks. It is estimated that by 2030 the share of jobs in occupations at risk of automation – eg customer service, administrative occupations in finance, moving and storage roles – will constitute 21.3 per cent of the totality of jobs in Leeds.
It is essential therefore, to open-mindedly discuss the feasibility of unorthodox alternatives in the region and draw practical measures to ensure a true inclusive economic growth. In this sense, along with my colleagues George Edwards (The Bauman Institute, School of Sociology and Social Policy) and Sherif Youssef (Centre of Enterprise and Entrepreneurship Studies, Leeds University Business School), we organised a full-day conference The Future of Inclusive Growth in the Leeds City Region, funded by the Leeds City Council and the Leeds Social Science Institute.
The conference, which was attended by around 60 participants from the public, private and civil society sector across the Leeds City Region, was structured around three main topics: a panel discussion on the challenges and opportunities facing Leeds Inclusive Growth Strategy – moderated by Dr Mark Davis (School of Sociology and Social Policy); a discussion panel on Automation, the Future of Work and Alternative Policies; and a workshop examining whether entrepreneurship can be a driver for inclusive growth.
The automation debate was moderated by Dr Vera Trappmann (Centre for Employment Relations, Innovation and Change, Leeds University Business School) in a thought-provoking exchange of ideas. Proposals such as Universal Basic Income (UBI) (discussed by Malcolm Torry, UK Citizen's Basic Income Trust) and Universal Basic Services (UBS) (discussed by David Bent, Institute for Global Prosperity, UCL), were put in perspective when faced with the socio-economic reality of the region, and the potential challenges that automation (discussed by Will Stronge, Autonomy) might pose.
"The event was a real success. It was well attended and stimulated a good debate around the future of work, Leeds' Inclusive Growth Strategy and the problems arising from automation. The event benefitted much from the good preparation and passion for the topic of the three post graduate researchers who organised the event. It is rewarding to see how dedicated our postgraduate students and researchers are. It links well with research going on at Leeds University Business School as well. For example, the Centre for Employment Relations, Innovation and Change hosted a workshop on UBI pilots earlier this year."
– Professor Vera Trappmann
After the panel discussion, participants took questions from the audience – members from Leeds City Council, policymakers, academics and entrepreneurs – debating concepts such as the feasibility of continuous upskilling/reskilling as a solution, or economic growth around Universal Basic Income and Universal Basic Services. Even though skills and education constitute an important part of the Inclusive Growth Strategy, it was pointed out that the rapid pace to which digital technologies advance will constitute a greater challenge to people involved in those occupations at risk of automation. In response, it was suggested that both UBI and UBS could coexist to provide a solid floor to people in uncertain times like these, although this thought was contrary to the suggestion that there is an incompatibility between UBI and UBS. In terms of local dynamics, the link between globalisation and culture, as an important matter to understand the generational nature through which policy changes should be approached within the Leeds City Region, was stressed.
We were pleased to see audience and panel members taking the time to discuss these ideas afterwards, as one of our main goals for the event was to encourage dialogue between Leeds City Council and other attendees.
Personally, organising this event has helped me in two ways. Firstly, I turned the aim of my research into a real discussion. My investigation addresses the views of young people towards the ideological foundations of basic income and the current experiments in Europe. Organising this discussion panel helped me understand the perspectives of academics, policymakers and entrepreneurs by directly engaging with them. I am very eager to continue researching this field through a PhD, and I have found help and guidance from the connections I made to attain this goal. Moreover, this event has opened new opportunities for further collaboration with the participants to keep advocating for a more sustainable society.
Contact us
If you would like to get in touch regarding any of these blog entries, or are interested in contributing to the blog, please contact:
Email: research.lubs@leeds.ac.uk Phone: +44 (0)113 343 8754
The views expressed in this article are those of the author and may not reflect the views of Leeds University Business School or the University of Leeds.