COVID-19 recovery: How will people re-engage work and employment?
Centre for Employment Relations, Innovation and Change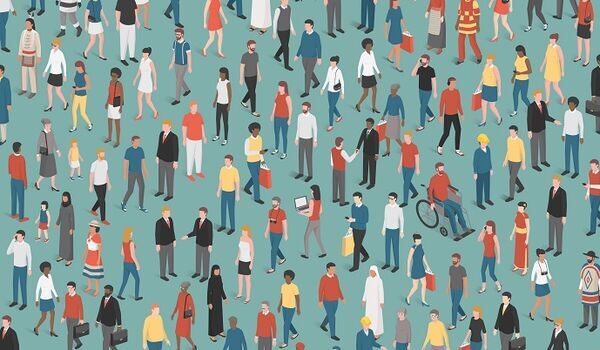 This article originally appeared on Futures of Work.
A number of people who have been infected with COVID-19 have begun to report extended symptoms, often lasting months. Paul Garner, a prominent infectious diseases researcher, who has suffered for over nine weeks, says that "the illness ebbs and flows, but never goes away".
The appalling numbers of deaths in the UK and across the world from COVID-19 have rightly taken centre stage in many of the discussions about the impact of coronavirus. Statistically, it is thought that approximately 97% of people are likely to recover from the disease. Yet for many people like Garner, testing negative for the virus after infection will be just the beginning.
Knowledge about COVID-19 is developing in real time; we know little about the disease itself and even less about recovery. Garner is not alone, it seems, as doctors have begun to report many patients are continuing to experience feelings of fatigue, shortness of breath and reduced exercise tolerance. It is feasible that a significant number of people will continue to experience a severe impact on their health long after the virus appears to have disappeared from their body. Viral infections such as glandular fever, Lyme disease, polio, SARS and MERS have been linked by many epidemiologists, medical researchers and doctors to the onset of long term chronic illness with fatigue symptoms.
If we do see the emergence of something like a post-COVID-19 syndrome, these patients will join a large, but hidden, group of disabled people living with ongoing chronic illness marked by debilitating fatigue and a range of other symptoms. Government statistics indicate that 4.9 million disabled people in the UK experience problems with "stamina, breathing or fatigue".
'Back to work'
Research undertaken by the Chronic Illness Inclusion Project into people living with these conditions has labelled them "energy limiting chronic illnesses" (ELCI). People living with these conditions are at best overlooked, misunderstood and stigmatised and, at worst, not believed. A core attitude that people experiencing these debilitating conditions face is the assumption that 'fatigue' is not genuinely or objectively disabling, but something we all endure and simply must push through.
Yet our research shows that for people with ELCI (including lupus, fibromyalgia, multiple sclerosis, as well as respiratory diseases) pathological fatigue is not only on a completely different scale to normal tiredness, but is the most debilitating feature of their condition. Importantly, it is fatigue – over and above pain – that means that people are forced to stop or reduce work.
While the government is compelling people to get back to work, the fact remains that many people currently recovering from COVID-19 are not simply going to slot back into the economy and some may be permanently disabled.
The new working 'norm'
Our collaborative project, between CIIP and Leeds Social Science Institute (LSSI), explores how the world of work needs to adapt to accommodate energy limiting conditions. Currently, these individuals are hidden and excluded from many areas of life and society, not least from forms of employment which are not able to accommodate fluctuating and limited energy. Our participants said their hours of productivity were often much lower than even standard 'part-time' jobs demand, as well as being very unpredictable. The problem is compounded when line managers fail to understand the challenges of energy impairment and prioritise artificial measures of success such as time and attendance, rather than outputs and performance.
The experience of lockdown has opened a window of opportunity for developing practices of inclusive employment for people with ELCI. Working from home is one of the key adjustments needed by our respondents, who report needing access to a bed or somewhere to rest and that any amount of commuting uses up vital energy resources. A common response from employers previously was that working from home and using video conferencing was unworkable. Yet, over the course of just a couple of weeks, the norm for many businesses, firms and workers has become exactly this.
The post-COVID-19 context is a critical opportunity to reshape work and employment and to finally make workplaces more inclusive for people with energy limiting chronic illness, undoing decades of exclusion.
The views expressed in this article are those of the author and may not reflect the views of Leeds University Business School or the University of Leeds.