Leeds Economics: Advances in Pedagogy (LEAP)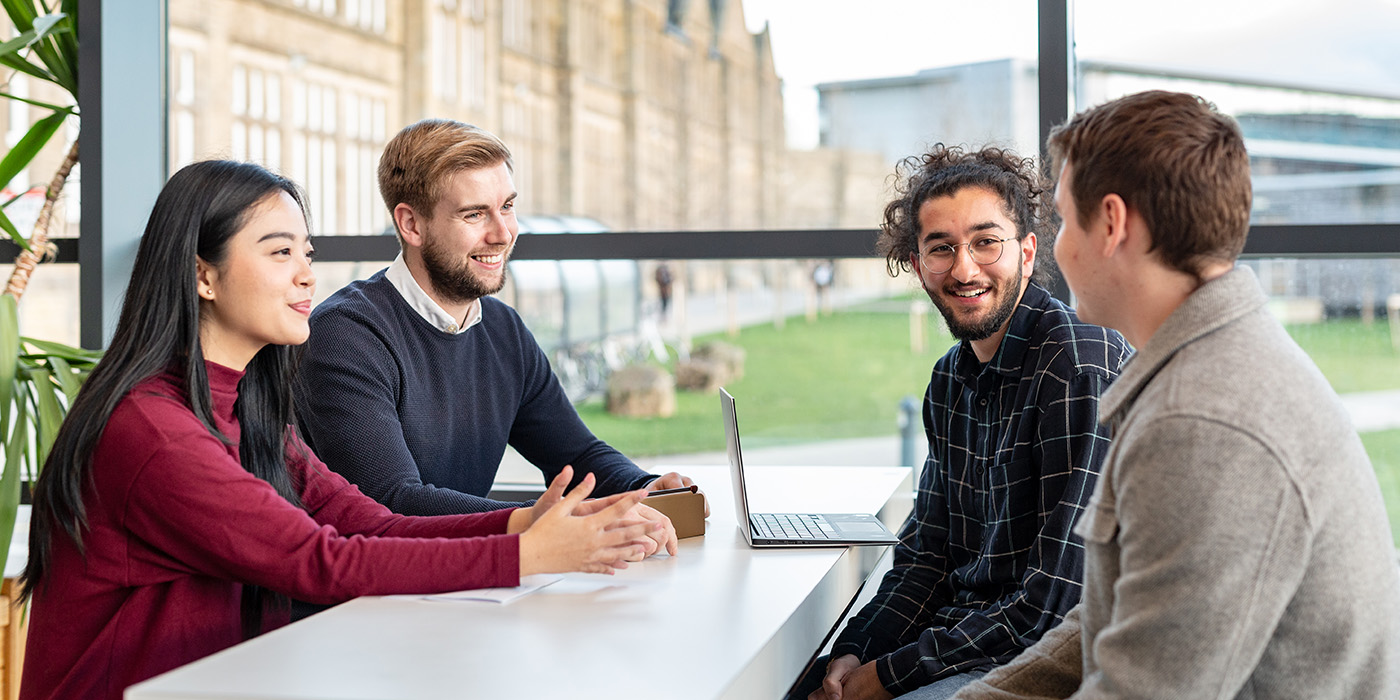 Research and scholarship group
Leeds Economics: Advances in Pedagogy (LEAP) is a forum for sharing good practice in economics and student education. It is a focal point for developing new scholarships, research, and funding, both within the group and in partnership with our students and other partners.
LEAP is committed to advancing pedagogy through connecting disciplinary and applied research with teaching innovations in student education, defined broadly to include teaching and pastoral support.
The group's activities can be divided into five connected categories:
Showcasing good practice in pedagogy, including case studies of research-led teaching, via presentations, websites, and other media
Commentaries on higher education policy and practice, locally, nationally, and internationally
Scholarship within the discipline, including reflections on pedagogic innovations
Events which promote Leeds teaching, such as co-curricular activities and outreach events
Traditional research into pedagogy, including the production of books and book chapters, conference presentations, working papers, and journal articles.
Research-based and research-led teaching
LEAP supports the delivery of economics programmes, ensuring that teaching is research-led, and exposes students to new research at all levels of study.
All Leeds economics undergraduate students complete a final year research project on a topic of their choice and are supported through direct supervision. They are also taught a research-focused programme at all three levels of their degree, which includes significant exposure to maths and statistics training. Read examples of our student's research projects.
Scholarship in teaching practice
Our community of scholars produce resources that enhance teaching at Leeds and beyond, significantly influencing the wider discipline. Dr Michael Reynolds and Dr Andrew Mearman are Associates of the Economics Network, a collaborative cross-university association established by the Higher Education Academy to improve economics teaching and learning.
Leeds staff engage in continuous reflection about their teaching, and these efforts have doubled in the response to the challenges of teaching and learning during the Covid pandemic. Here we present case studies of reflections on teaching practice, discussing issues such as module design, interactive teaching, and effective use of lecture capture and other video resources.
Pedagogic research
Leeds staff conduct research into pedagogy, exploring the following subjects:
Learning technology
Aiding student transitions
Curriculum design
Dr Andrew Mearman has published extensively on economics curriculum design and pluralism. Recent work has offered constructive critiques of curriculum governance frameworks in the UK and Brazil and of the CORE approach to teaching economics. Dr Mearman argues for the necessity of pluralism in economics. In a recent paper, he and co-authors Danielle Guizzo and Sebastian Berger contrast mainstream and heterodox approaches to economics and promotes the latter as key to helping students to address contemporary issues.
Dr Stefan Kesting has published numerous works on alternative methods and theories of behaviour in economics, see for instance his microeconomics textbook in German and the book on Kenneth E. Boulding co-edited with Wilfred Dolfsma. He has also developed a module combining ethics and economics. Stefan has also recently reviewed a number of resources for teaching economics in a pluralist manner. At the moment most of his efforts are concentrated on writing chapters for an intermediate microeconomics textbook combining mainstream and heterodox perspectives.
Dr Tad Gwiazdowski and Dr Andrew Mearman are undertaking the project 'Easing Your Transition After the Pandemic (EASYTAP)' with students about their transition into second year, after the extraordinary first year they had under Covid-19 restrictions. The survey and focus group showed that our student body is not homogeneous, differing in their attitude to and uses of technology; but they generally prefer greater social interaction. Students were mainly confident about teaching and learning in the new academic year (2021-22) but had some concerns about once again becoming not social and independent but isolated learners. Drs Mearman and Gwiazdowski are working with a Laidlaw Scholar to develop the next stage of EASYTAP.
Dr Peter Hughes, Dr Bianca Orsi and Dr Juliane Scheffel have begun a project Women into Studying Economics (WiSE), exploring the lack of gender diversity in the economics discipline and ways to counter it.