SME Leaders Forum 2023: 'How to Make Failure Your Friend'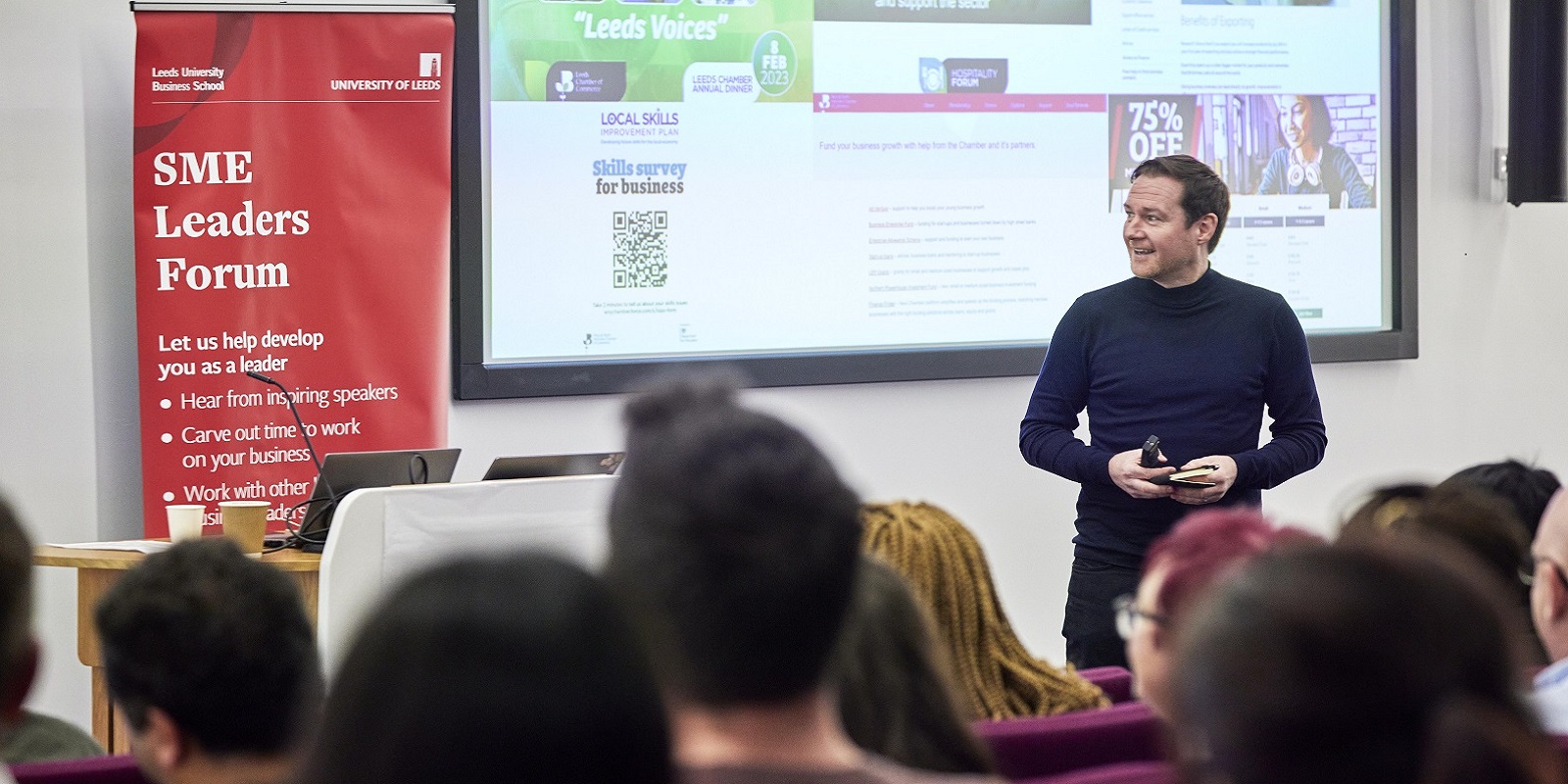 Leeds University Business School held the first SME Leaders Forum of 2023 on 21st February.
Local small-business owners and senior leaders had the opportunity to come and hear from the CEO of the West and North Yorkshire Chamber of Commerce, James Mason.

The session took place in NEXUS where James spoke about his experience and gave a guide to the business support that exists for all sizes of business within the West and North Yorkshire Chamber of Commerce and discussed how you can 'Make Failure Your Friend'.

He shared his insights on his career to date, from starting a growing manufacturing business to joining the corporate world as the CEO of a professional football club, Bradford City, as well as answering questions and providing advice on business support available to you across the region.
Senior Teaching Fellow, Rebecca Padgett from Leeds University Business School led the session which addressed James's experience of building a start-up business to taking on a role within the Premier League and much more.

James commented:
I would like to thank everyone who made the time to attend the recent SME Leaders Forum event with Leeds University Business School. It was wonderful to welcome so many local businesses and academics.
"It was a privilege to share my experiences on how to 'Make Failure Your Friend' whilst having the opportunity to share how the West & North Yorkshire Chamber of Commerce can help the regional economy. I was delighted to be invited by the Small Business Hub team and the event was a great way to bring different people together from across the Leeds city region where I had the opportunity to network with so many of them."

Over 60 SMEs from across the Leeds City region and beyond attended the event where delegates had the opportunity to network and create valuable collaboration opportunities between each other and Leeds University Business School.

UK Managing Director of Ledidi, a Norweigan health data software company based in NEXUS, Dr Christopher McKee commented:
The SME Leaders forum was a great opportunity to meet like-minded start-ups and founders and be able to learn from each other's experiences'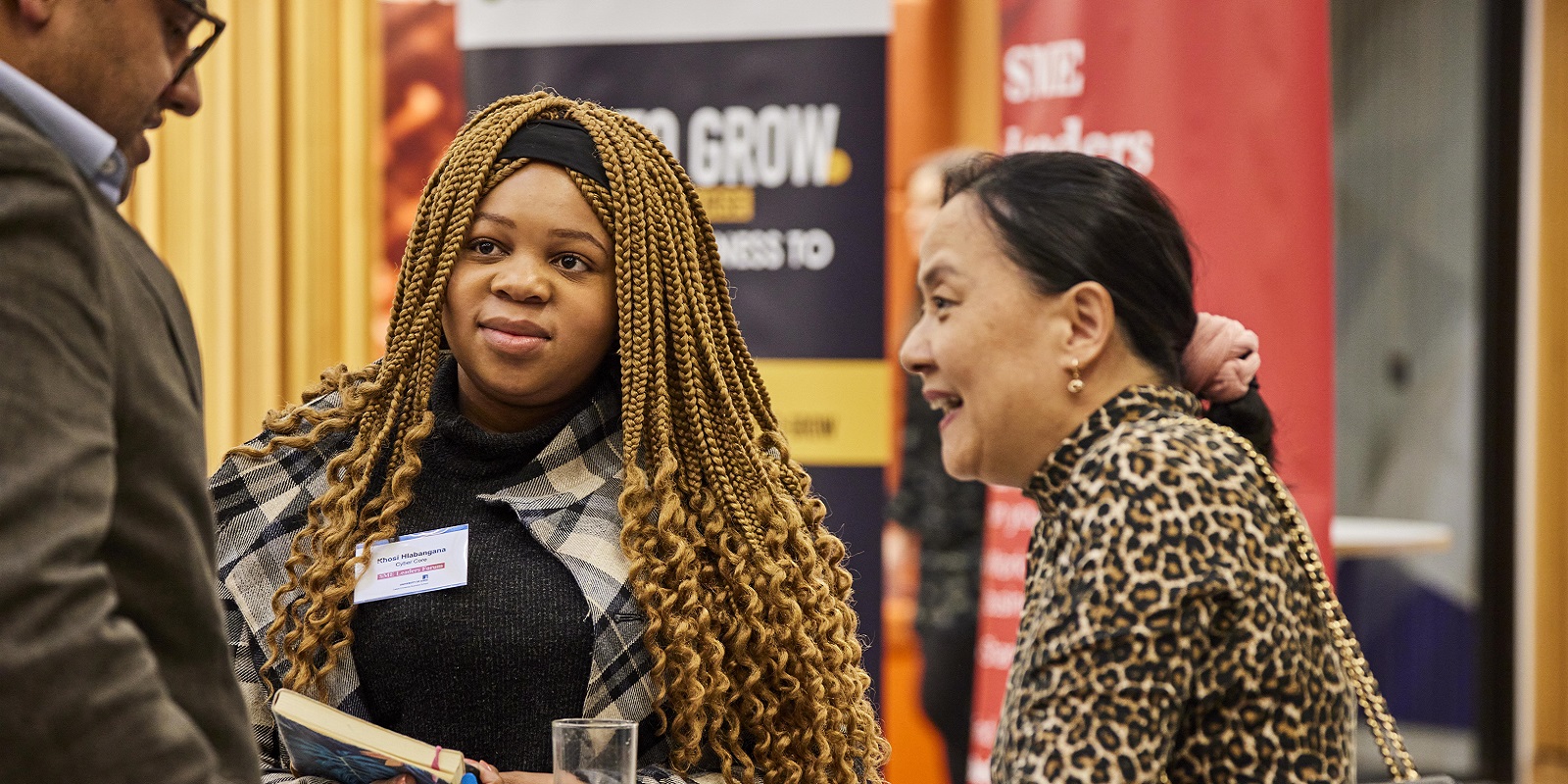 Thank you to everyone who came along. Our forum events bring together local business owners to help facilitate networking with an opportunity to hear the latest thoughts from the Business School and to network with regional SME Business Owners.

We are already looking forward to the next SME Leaders Forum will be happening on the week commencing 5th June 2023 and watch out for more updates with the Small Business Hub at Leeds University Business School.