Spotlight on Knowledge Transfer Partnerships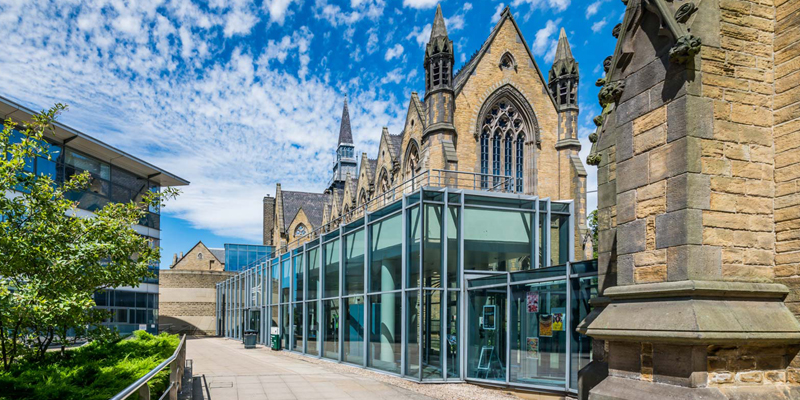 Leeds University Business School features in the Yorkshire Business Insider Magazine, highlighting how businesses and universities can benefit from working together on Knowledge Transfer Partnerships.
A knowledge transfer partnership (KTP) is a collaborative project between the university, a business and a graduate or post-graduate. The KTP enables a business to access knowledge, technology or skills within the university, while allowing academics to test, apply and translate their research into industry.
The article features quotes from Leeds University Business School Director of External Engagement, Professor Sarah Underwood, along with University of Leeds Research and Innovation Officer, Dr Blessing Mukonoweshuro. The article also highlights that the Yorkshire region is a perfect breeding ground for KTPs, with a strong economy and 12 well respected universities. In terms of KTPs undertaken in the past 12 months, the region is second only to Scotland.
Professor Sarah Underwood, is quoted:
"KTPs enable us to make sure that the research that we're seeing happening is applicable and appropriate for a real world scenario. A KTP is one of the many things that spans the boundary between the business community and an academic institution."
It is extremely important for businesses to know that we are open to collaboration and we can help solve business problems and help them to become more innovative organisations.
"Once we have a strong bond with an organisation, we can then maintain that relationship and build on it for years to come."
Dr Blessing Mukonoweshuro, is quoted:
"We have had some businesses come back for their second and third KTPs, they find them incredibly useful to look at different aspects of the business. For academics, access to industry data is incredibly important for research and while businesses benefit from our research, the university gets access to applied learning."
Read the full magazine article online.
This edition of Yorkshire Business Insider magazine also featured a case study of a KTP that we delivered in partnership with Southerns Broadstock, a furniture, fixtures and equipment manufacturer and supplier. Read the full case study here.