Business School Partnership Award 2021 winners announced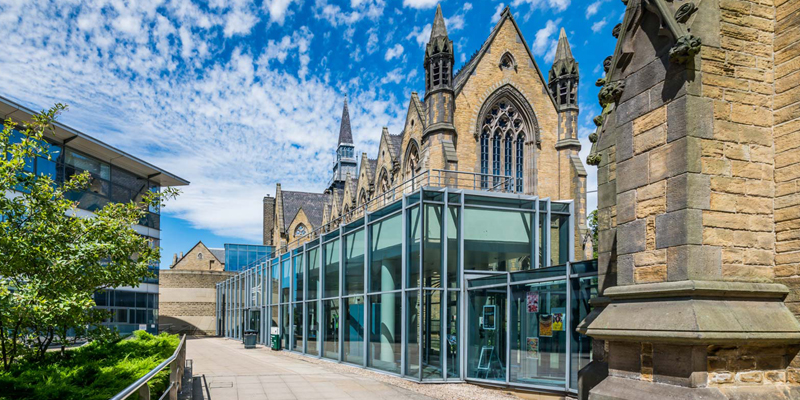 The Business School Partnership Awards 2021 were announced in May, in the annual celebration of those staff and students who have demonstrated exceptional qualities over the year.
The Business School Partnership Awards celebrate the people in our community who have made a real difference to educational life at the Business School through their hard work and dedication.
The Awards include several categories and recognise the outstanding achievements of individuals, teams, and societies across the Business School, as decided by nominations from fellow staff and students.
The winners and runners-up for the 2021 Business School Parternship Awards are are follows:
Equality and Inclusion
Runner Up (Student): Holi Social (Group)
Runner Up (Staff): Dr Kendi Guantai
Winner (Student): Alexander Akinbile
Winner (Staff): Dr Meenakshi Sarkar
Student Academic Rep of the Year
Runner Up: Akshay Sarkate
Winner: Sakshi Jain
Innovation
Runner Up: LUBS Enhancement and Innovation (Catherine Wilkinson, Sean Gledhill, Rachel Hartshorne, Stuart Porteous, Samuel Leat, Paul Owiredu)
Winner: Welcome & Induction SES Lead Team (Rob Stevens, Louise Thornhill, Kirsty Schofield, Tom Woodruff, Kate Summers, Alastair Marjoram, Rachel Hartshorne and Samuel Leat)
Mentor
Runner Up: Joanne Dickinson
Winner (Student): Pierpaolo Gatti
Winner (Staff): Gary Slater
Postgraduate Researchers who Teach or Demonstrate
Runners Up: Lesslie Valencia Vera & Saleh Kadi
Winner: Mingchu Wang
Supervisor
Runners Up: Mohammad Faisal Ahammad & Emma Liu
Winner: Magnus Hultman
Feedback
Runners Up: Stefan Kesting & Mohammad Faisal Ahammad
Winner (Student): Yara Chmayaa; Kacper Rozanski; Ashely Ma (Group)
Winner (Staff): Henry Duncanson
Personal Tutor
Runners Up: Stacey Mottershaw & Tao Jiang
Winner: Andy Smith
Inspirational Teaching
Runners Up: Robert Duke & Andreea Bordianu
Winner: Mohammad Faisal Ahammad
Positive Impact
Runner Up (Student): Amy Dodd
Runner Up (Staff): Michael Reynolds & Rob Stevens
Winner (Student): Akshay Sarkate
Winner (Staff): Andy Smith
Wellbeing
Runners Up: Heather Heywood & Ruth Sharpe
Winner: Rob Stevens
Global
Winner: Holi Social (Group)
Business School Partnership Award
Congratulations to all staff and students nominated for an Award.
We are delighted that several colleagues recognised at the Business School Partnership Awards were also commended at the Leeds Patnership Awards. Business School staff and students were recognised across five categories, with Professor Mohammad Faisal Ahammad winning the overall staff Leeds Partnership Award.
The Leeds Partnership Awards gives those celebrated individuals in each School the opportunity to be recognised at University level, for demonstrating dedication beyond measure and truly putting the Leeds Partnership into action.
Read more about the Business School's success in the Leeds Partnership Awards 2021.