Updates on the Leeds Index project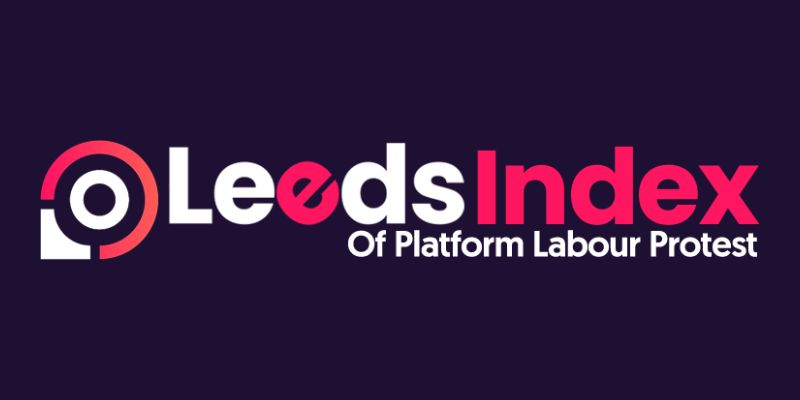 Read the new article 'Labor Unrest and the Future of Work: Global Struggles Against Food Delivery Platforms'
Members of the Centre for Employment Relations, Innovation and Change (CERIC) and the Digital Futures at Work Research Centre (Digit) have created a dataset that maps platform workers' protests globally – read more about it on the Leeds Index of Platform Labour Protest project website.
Earlier this year the team formally launched the Leeds Index website which makes the research on platform protest visible and searchable to the public. Read a summary of the contributions from the following experts who were there on the day: Professor Beverly Silver of Johns Hopkins University, Victor Figueroa from the International Transport Workers' Federation (ITF), Uma Rani, a senior economist at the International Labour Organisation (ILO), Professor John Kelly of Birkbeck University and Professor Swen Hutter, a political scientist at the Freie Universität Berlin and Vice Director of the Center for Civil Society Research (a joint initiative of Freie Universität and the Berlin Social Science Center WZB).
You can also read and download for free the latest publication 'Labor Unrest and the Future of Work: Global Struggles Against Food Delivery Platforms' authored by Mark Stuart, Vera Trappmann, Ioulia Bessa, Simon Joyce, Denis Neumann, Charles Umney. The report was published on 2 June 2023 in the Labor Studies Journal.
To get notifications about these and other events, please join the CERIC mailing list by emailing ceric@leeds.ac.uk. By agreeing to receive emails, your details will be stored on a secure University database and we will continue to contact you until you unsubscribe. For more information please see our privacy notice.
Follow us on Twitter @CERIC_LUBS