VIP 2020: A diverse and enriching week where theory met practice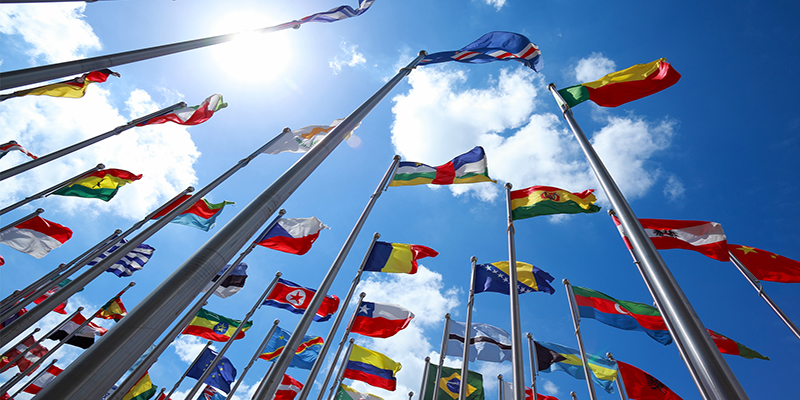 The inaugural Virtual International Programme took place in July, and saw Business School Masters students, international partner institutions, and our global alumni network connect virtually.
While the pandemic halted the annual International Study Tours, it didn't stop the sharing of global business expertise, cultural insights and global professional development advice for our Masters students, who participated in a week of topical business webinars, workshops and networking sessions.
The Business School's International office, led by Faculty International Manager Ellen Wang and Faculty International Assistant Hannah Mawson, ensured that our 2020 Masters cohort, while learning in an unprecedented time, experienced the value of a large online event. The Virtual International Programme (VIP 2020) allowed students to take part anywhere in the world, and involved over 22 speakers across 20 countries in a diverse and varied programme.
Responding to changing environments
The fruition of the VIP 2020 itself bore a positive reflection on the theme of the programme, 'How to respond to changing environments', demonstrated by the high level of engagement from our students and alumni community and the quality and range of business insights and professional development advice gained by attendees during a time of global uncertainty and restricted movement. 1400 students and 270 members of our global alumni community registered to attend sessions across the week. Charles Zhuwau, MsC Enterprise and Entrepreneurship 2019, commented that the VIP 2020 gave him an 'unparalleled opportunity to improve [his] professional skills and enlarge [his] network', and Nikolaos Katsanakis, Msc Global Supply Chain Management 2019 commented: 'It was such a great experience to connect with people from different countries and listen to their opinions and expertise on topics that interest me a lot'.
The speakers explored key global business trends and issues such as 'Thinking about AI and Ethics' with Stuart Sherman, CEO of Scaled Insights from Toronto, Canada, 'Corporate Social Responsibility in Global Supply Chains' by Associate Professor Emma Avetisyan from Audencia Business School, 'How Covid-19 is Affecting International Business Strategy in an Emerging Market Context' with Dr S Raghunath, Professor of Strategy at IIM-Bangalore, and 'Disrupting Time: Fast-Pace Digitalisation of Service Companies' with Professor Dr Thomas Afflerbach, Berlin School of Economics and Law. Praise Mufaro Makiwa, MSc Enterprise and Entrepreneurship 2019 found that it was 'an extremely fascinating experience as theory met practice'.
Professional development workshops
The VIP 2020 also facilitated professional development advice and learning for our Masters students and alumni community, with webinars such as 'How to bring your International Skills and Success in a Fast Moving Environment' with Associate Professor Lucia Fuertes, International Strategic Consultant, 'Authentic Leadership' with Mr Stuart Silk, President Europe, Latin America, Canada & EEMEA at Stryker, and an International Business in Practice workshop with Associate Professor Lucia Fuertes. The programme also facilitated a networking session with Leeds University Business School alumni across the world, providing a vast pool of supportive and talented individuals with whom our students could connect and engage.
The event demonstrated the value and success of expert minds and practitioners coming together virtually to innovate, share knowledge and seek solutions in the face of adversity. Ellen Wang commented:
We are living in the rapid changing world where we have to adapt and respond very quickly to every situation. Here at Leeds University Business School, we continuously aim to create value through innovation and VIP 2020 is a testimony of this.
"Quoting the 'starfish story' by Loren Eiseley, we might not be able to change the world, but if we can make a difference to our students, that's our mission accomplished. Last but not least, we would also like to extend our sincere gratitude to all our sponsors, whom have contributed immensely to the success of the programme."
Read more about our international reach at Leeds University Business School.