International Women's Day 2023: Embracing equity to make a difference in business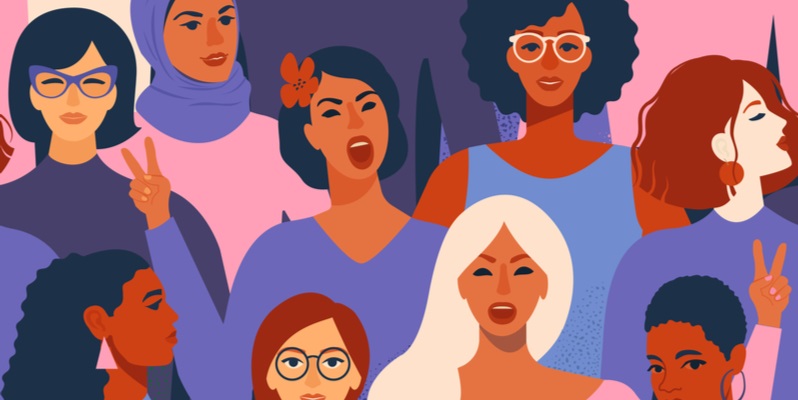 Date: Wednesday 8 March 2023, 18:00 – 20:00
Location: Business School Maurice Keyworth LT (G.02)
Cost: Free of charge
We are delighted to open bookings for the next Executive Speaker Session for all Leeds University Business School students and alumni.
The event features a stellar panel of leading people to celebrate International Women's Day 2023: #EmbraceEquity.

We anticipate demand to be high. Places will be allocated on a first-come-first-served basis, so book your place now!
---
Panelists
Griselda Togobo (Founder of Forward Ladies)
Griselda is an international corporate consultant working directly with CEOs and business leaders.She is a respected and impactful speaker with an outstanding reputation. Griselda founded Forward Ladies, the only global community focused on supporting and developing women in reaching their full leadership potential. This platform has helped 1000s of women transform their careers.
Asma Iqbal (Award-winning lawyer, Top 100 Lawyer, Outstanding Business Leader Award winner and board member for Business, Economy and Innovation for West Yorkshire Combined Authority)
Asma is a multi-award-winning lawyer working on a national scale, advising business and directors around recovery, insolvency and litigation.She has won a number of high profile cases.Asma is also the Diversity and Inclusion Champion for the Yorkshire Combined Authority, Insolvency Service and the West and North Yorkshire Chamber of Commerce, working with many leading industries and businesses.

Julie Wilford (Managing Director Design Portfolio)
Julie is the Managing Director of Design Portfolio. Design Portfolio manage the stories, communications and sustainability strategies for many FTSE100 businesses. Julie has been advising listed companies on their corporate and investor communications for over 20 years, helping the business transform into a leading integrated corporate communications consultancy.

Margaret Korosec (Dean of Online and Digital Education- University of Leeds)
Dr Korosec has a successful international track record as a catalyst for systemic change and enabling online and digital learning at scale. She is the Dean of Online and Digital Education at the University of Leeds where she is currently leading digital transformation on a scale rarely seen in industry and education. She has a reputation for innovation, compassion and strategic leadership.