Social impact and volunteering – How to bring purpose to your career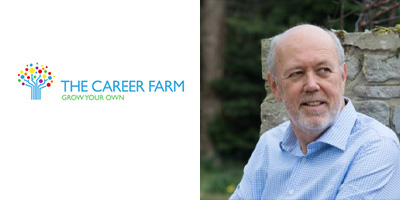 Date: Tuesday 17 May 2022, 13:00 – 14:00
Location: Online
Type: Alumni, Online
Cost: Free
This free professional development webinar hosted by career experts, Career Farm, is open to Leeds alumni, students and staff members.
How can you make a societal and community impact whilst balancing your career and home life? In this webinar, Tony Bury, founder of Mowgli Mentoring, internationally renowned entrepreneur, active citizen and philanthropist, will cover:
• the benefits of volunteering on your CV
• expanding your network with like-minded people
• how to find the right opportunities in an international, hybrid and remote working world
• strategically aligning your social passions with your career
• top tips on getting started
*This webinar is organised and produced by Career Farm who reserves the right to share registration data with the University of Leeds in order to confirm that users are qualifying students, alumni, staff or external guests and/or allow the University of Leeds to update your personal details. No personal data is retained by Career Farm.
Our privacy notice (https://alumni.leeds.ac.uk/privacy) details how we use your data, what we use it for, how we keep it safe and how you can opt-out of any data processing activities. We keep in touch by post, email and phone - you choose how we contact you and what about. You can update your communications preferences at any time at https://alumni.leeds.ac.uk/mypreferences.
If you have any questions about how your data will be used contact Alison Edmonds alison.edmonds@thecareerfarm.com

Registration is taken as confirmation that you agree to your data being used in this way.
About the speaker:
Born in Zimbabwe, Tony Bury has enjoyed a career spanning the UK, the Middle East and Africa. Entrepreneurial by nature, Tony set up and grew many enterprises throughout his career, most recently focusing on philanthropy, impact investment and the transformative power of education in the form of mentoring. In 2008, Tony set up Mowgli Mentoring in order to unlock human potential and build prosperity in highly challenged regions of the globe. Now operating across 17 countries in the UK, Middle East, North Africa and Sub-Saharan Africa regions, Tony's work strengthens entrepreneurial leadership and organisational resilience to drive the much needed economic and social development the world needs.