Imagining Offices for the Future of Work Workshop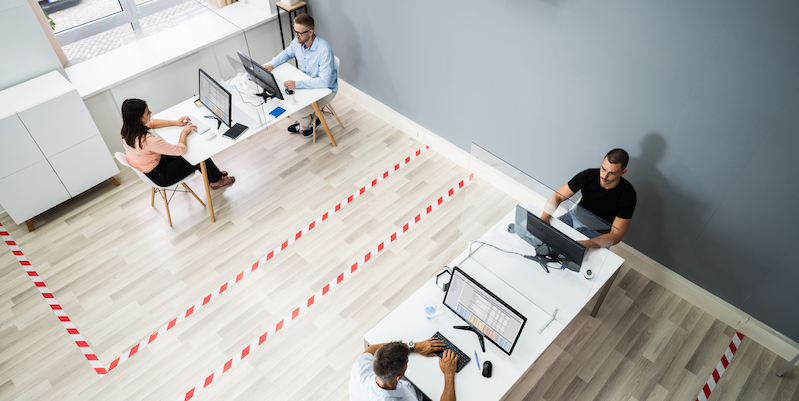 Date: Friday 4 March 2022, 14:00 – 16:00
Location: Online
Cost: Free
A workshop as part of the Adapting Offices UKRI research project.
What does success mean for your organisation?
In this workshop, we'll explore ideas for future offices and ways of working, as well as test how these may work in practice using your experiences.
The aim is to explore different ways that we can design and use offices, implement hybrid working, and support technologies and management practices.
Join us to discuss the trade-offs involved in different scenarios and reflect on what success means for each individual organisation.
We'll explore common challenges and approaches, as we adapt to hybrid working and the changing expectations of the office in 2022.
This event is an opportunity to share reflections and ideas from across different organisations from all sectors.
…………………………………………………………………………………………………………………………………………..
The workshop is part of the Adapting Offices research project and the ideas and challenges identified will help to inform the project findings and reports.
We ask that all attendees read the participant information sheet and return a consent form before the event. For questions, please contact Dr Linhao Fang at L.Fang1@leeds.ac.uk
You can find out more about the research, listen to podcasts, view webinar recordings, download infographics and more at: Adapting offices for the future of work | Centres and institutes | University of Leeds