Webinar: Don't just turn up – How to make a positive impression online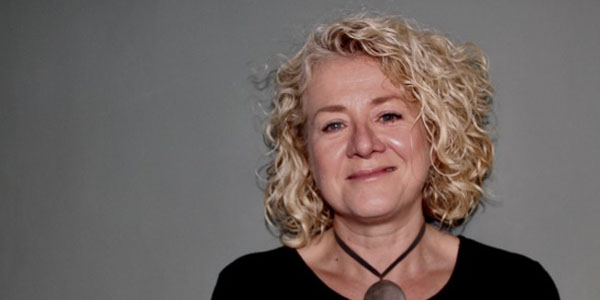 Date: Tuesday 26 January 2021, 13:00 – 14:00
Location: Online
Type: Alumni, Online
Cost: Free
This free online professional development webinar hosted by career experts Career Farm is open to Business School alumni, students and staff members.
Our experience of lockdown has meant we are now all too familiar with running our working lives through virtual meetings, presentations, interviews and even social gatherings. Making an impact online presents challenges - but it also offers opportunities. This webinar will help you know exactly what you need to do to maximise your online presence and create a memorable and distinctive impact, no matter the context you find yourself in. We will cover:
Brilliant basics - from equipment to camera positioning, make sure that you are presenting yourself in the best light. We are all broadcasters now, so make sure your camera technique is enabling your impact, rather than reducing it.
It's still about the audience - understand how to influence your listeners in a virtual environment. You'll learn what works…and what to avoid in order to fully engage the people that matter to you.
Virtually speaking - voice is more important than ever in making an impact online. What you say and how you say it is the biggest indicator of success in engaging others.Learn how to use your instrument and how to be clear with your intention to help others understand you fully
At the end of this webinar, you will know exactly how to create a professional broadcaster impact online; you will know how to approach your audience with a process for engaging them and how to use your voice - the most important online delivery tool - for maximising your online presence.
*This webinar is organised and produced by Career Farm who reserves the right to share this data with the University of Leeds in order to confirm that users are qualifying students, alumni or staff, and/or allow the University of Leeds to update your personal details. No personal data is retained by Career Farm.
Our privacy notice (https://alumni.leeds.ac.uk/privacy) details how we use your data, what we use it for, how we keep it safe and how you can opt-out of any data processing activities. We keep in touch by post, email and phone - you choose how we contact you and what about. You can update your communications preferences at any time at https://alumni.leeds.ac.uk/mypreferences.
If you have any questions about how your data will be used please contact Clare Clarkson operations@thecareerfarm.com.
Registration is taken as confirmation that you agree to your data being used in this way.
Please note: If you are joining the webinar from work, please check with your IT department that GoToWebinar is not blocked.
About the speaker
Janie Van Hool graduated from The Royal Academy of Dramatic Art in 1987 and spent 12 years working as an actress in theatre, film, TV and Voiceover – both in the UK and internationally. Janie's postgraduate research focused on enabling people to communicate effectively using verbal and non-verbal communication skills leading her into the corporate world working with numerous clients such as J&J, WorldPay, Samworth Bros., Asics, London Business School, EY, Deloitte and Virgin Atlantic. Her second book 'The Listening Shift' will be published in June 2021.