Inclusivity, education and the future workplace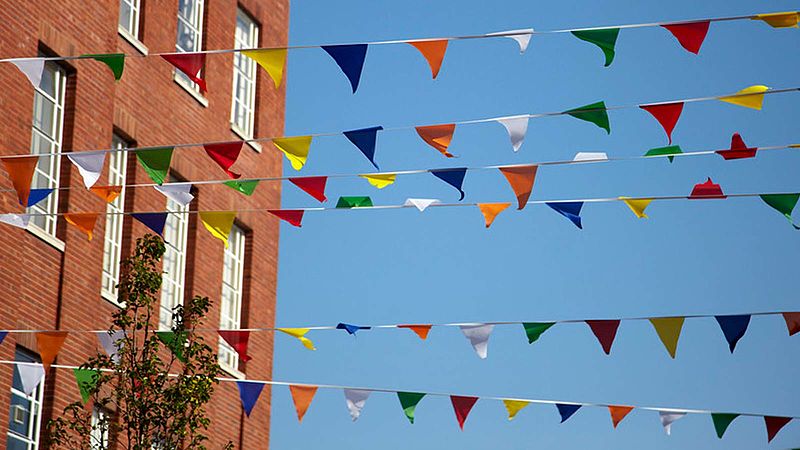 Date: Monday 19 October 2020, 12:00 – 13:00
Location: Online
Cost: Free
Dr Shahla Ghobadi leads a panel discussion discussing how higher education's strategies for inclusive education creates a foundation for inclusive workplaces that foster productivity and innovation.
Abstract
Hosted by the Centre for Executive and Professional Education, Leeds University Business School's Academic Lead for Inclusive Practices, Dr. Shahla Ghobadi, invites two guests from industry to discuss topics that are relevant to the changing workforce in a panel discussion. They will discuss how universities (particularly business schools) use inclusive education to create a more inclusive workforce that enhances not only equality but also innovation and productivity in our society.
Industry Guests
Farida Bedwei
Farida Nana Efua Bedwei is a Ghanaian Software Engineer and Co-Founder of Logiciel, a fin-tech company in Ghana. Farida has built mobile and enterprise applications, and is also known for her knowledge of software architecture, and deploying mobile services, particularly for banking applications. She began her career as a software developer at Soft Company Ltd and in 2010, Farida moved to G-Life Microfinance where she was responsible for designing and implementing new products and services. In April 2011 she left to set up her own company, Logiciel Ltd, Accra, Ghana, where she is the co-founder and chief technology officer. At Logiciel Ltd, she led the creation and successful implementation of gKudi, a web-based (cloud) banking software suite for the micro-finance industry, used by 130 micro-finance institutions nationwide.In 2015 she authored her first book, a mini-autobiography titled 'Definition of a miracle'. She has since received several awards and appointments including her appointment to the Board of Ghana's National Communication Authority.
Michael Vermeersch
Michael Vermeersch the Digital Inclusion Lead at Microsoft UK Consulting Services. He observed that Digital Transformation faced barriers that customers need to overcome to reach that promised business value. Accessibility is one of these barriers. Using his creative neuro-diverse thinking and passion for inclusion, Michael created the Accessibility Navigator Program, allowing organisations to gain greater business advantage by embedding digital inclusion in their transformational journeys. Michael also chairs Microsoft's UK Disability Employee Resource Group and was recently invited to 10 Downing Street to present his views on bringing disabled talent into the workplace. Michael's humble beginnings, at Atari Computers, brought him to Microsoft in 2001. There, working in Consultancy Services, he gained a technology innovation award less than a year later. Having consistently demonstrated the business benefit of Accessibility, his role at Microsoft also evolved. He has continued to gain awards and recognition across all industry sectors, leading to Microsoft's highest Platinum Club award for his work in disability inclusion.
If you have any queries please contact Vince Dispenza at V.Dispenza@leeds.ac.uk.