Impacts on Business: Lockdown - Remote healthcare systems - a 'new normal'?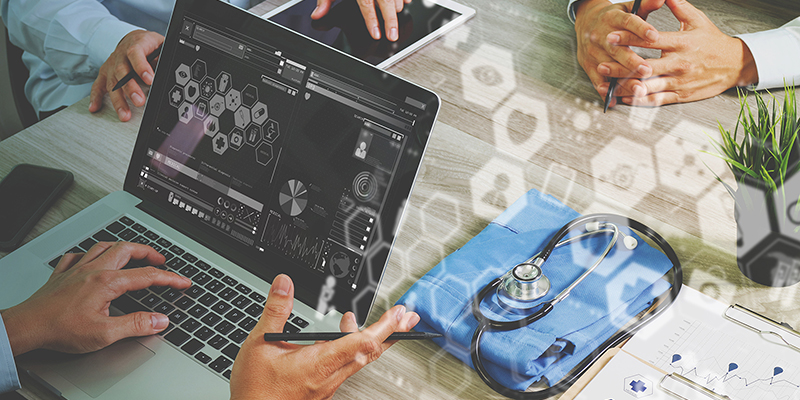 Date: Thursday 21 May 2020, 16:00 – 17:00
Location: Online
Cost: Free
How has Covid-19 changed the healthcare system?
Between 2011 and 2014 Helen Hughes, Associate Professor at Leeds University Business School, led an externally funded research project (MALT) exploring the barriers to mainstreaming assistive living technologies (ALTs) in the National Health Service. At the time, the notion of remote healthcare was novel. Covid-19 has changed that landscape. In this talk, Helen will consider the role of ALTs in a world post-Covid-19, and will consider lessons learned from the MALT project that might help in navigating this area.
There will also be the opportunity to take part in the discussion, sharing your views on the issues currently affecting business leaders today.
The Business School is an internationally renowned centre of business excellence, supporting and collaborating with organisations regionally, nationally and internationally. These webinars are presented by our academics who are specialists in their field and who have experience of working with the business community on real life issues.
Speaker information
Dr Helen Hughes is an Associate Professor at Leeds University Business School and a Chartered Occupational Psychologist and Associate Fellow of the British Psychological Society. She believes that although complex problems are usually best tackled when disciplines work together, psychology can play a crucial role in understanding how people in these systems think, feel, and behave. Common to research projects is a focus on the management of change within complex work systems and understanding the ways that social interactions shape people's work and jobs. Helen is an active member of the Workplace Behaviour Research Centre and Socio-Technical Centre, has secured almost £900,000 in external research funding, and has worked with partners such as the NHS, Rolls-Royce, Yorkshire Water, Jaguar Land Rover, and Marks & Spencer.