John Seddon - Beyond Command and Control - Book Tour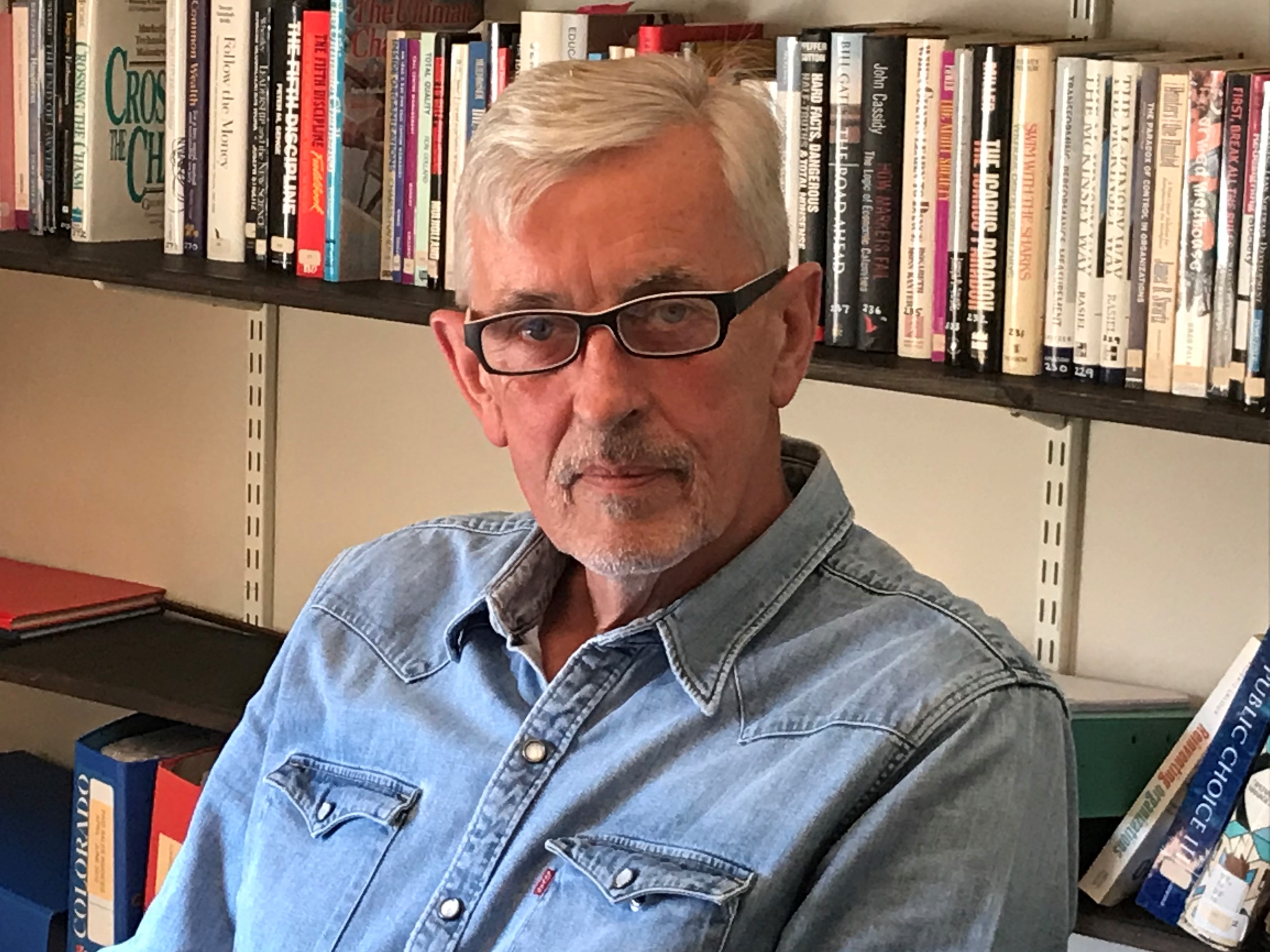 Date: Thursday 23 January 2020, 17:00 – 19:00
Location: Business School Maurice Keyworth LT (G.02)
Cost: Free
Celebrating the launch of Beyond Command and Control.
We are very excited to host John Seddon at Leeds University Business School. John is an occupational psychologist, researcher, professor, management thinker and leading global authority on change and adapted the Toyota Production System and the work of W. Edwards Deming and Taiichi Ohno into his 'Vanguard Method' for the service sector.
In this new book, John offers to solve the UK productivity conundrum, dramatically improve health and care services while reducing their cost and much more besides. And it is no promise or dream; it is evidenced by those who have followed John's prescription, which is to change the way they think about management.
As well as covering familiar ground in an unfamiliar way this book says more about the 'how' of change and the need for whole-system change in our service organisations, in other words, what is the new role for HR, Finance and IT? John also takes on Agile, the most dysfunctional of fads, to point out its fallacies and describe how to design digital services that work without any of the rituals, roles and new-speak that Agile has brought. And more besides…
John Seddon has received numerous academic awards for his innovative contribution to management science. Hear it from the horse's mouth.
"…the thinking behind traditional management and the resulting practices are both ruthlessly challenged."
Bjarte Bogsnes, Chairman, Beyond Budgeting Institute.
"Aviva PLC sees the change method described in these pages as a strategic signature…"
Darren Cornish, Aviva PLC Group Director.
"If you are curious as to how you can lead differently - look no further than this book."
Awen Morwena Edwards, Corporate Director and Statutory Director of Social Services, Gwynedd Council
"Eliminating demand caused by failure in our health and care systems could provide a huge opportunity for us to improve people's experiences of care… What are we waiting for?"
Iolanthe Fowler, Clinical Director Integrated Community Care and Primary Care Interface Services, Sheffield Teaching Hospitals Foundation Trust.
"…an insight into the progressive business perspective on the use of software and IT in business."
Bob Marshall, Organisational Psychotherapist, Digital Transformation specialist and flow-chain sensei.
"This book… gets into the 'how' and 'why' of the Vanguard Method in practice."
Stephen Thorpe, Director, City Operations, Wyndham City, Australia
"Beware, this book will transform your organizational culture."
Walter Weber, President and CEO of UTEX Scientific, Ontario Canada
This event is hosted by Leeds University Business School and co-sponsored by CERIC Research Centre