A two day Conference: Disrupting Technology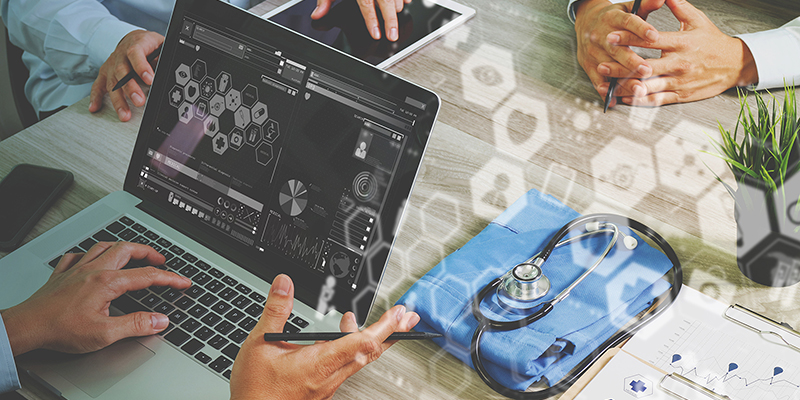 Date: Thursday 16 January 2020, 9:00 – 17:00
Location: University of Leeds
Interval: Every day
Until: Friday 17 January 2020
Type: Conferences
Cost: £100 full fee; £50 students
A two day conference on 16/17 January 2020. Disrupting technology: Contextualising continuity and change in technology, work and employment
Registration details
Registration fee is £100 (full academic) or £50 (PhD student) with an optional £25 charge for conference dinner. Proceed to the on-line store for the payment.
Recent scholarship on the relationship between technology and work has often tended to accentuate new technologies' supposed transformative effects.
Conferences on work and employment often feature streams dedicated solely to new technologies – such as platforms or AI – segregated from other streams where technology is mentioned very little.
This both narrows our understandings of what constitutes 'technology' and contributes to the renewed growth of technological determinism, both in its utopian or dystopian variants- from Fully Automated Luxury Communism" on one hand to a nightmare of total surveillance on the other.
Such debates are often speculative and can serve to obscure how actually existing employment relations are being shaped by new technologies.
The Centre for Employment Relations, Innovation and Change (CERIC) at Leeds University Business School is pleased to announce a two day conference relating to these questions.
Keynote speakers:
Janine Berg is Senior Economist in the Inclusive Labour Markets, Labour Relations and Working Conditions Branch (INWORK) of the International Labour Office in Geneva, Switzerland. Since joining the ILO in 2002, she has conducted research on the economic effects of labour laws as well as provided technical assistance to ILO constituents on policies for generating jobs and improving working conditions. From 2008 to 2011, Janine worked at the ILO office in Brazil as an employment specialist. She is the author several books and numerous articles on employment, labour market institutions and the digital transformation of work. Janine is an economist and received her Ph.D. from the New School for Social Research in New York, USA.
Enda Brophy is Associate Professor in the School of Communication and the Labour Studies program at Simon Fraser University. He is the author of Language Put to Work: The Making of the Global Call Centre Workforce, which won book of the year awards from the Canadian Association of Work and Labour Studies and the Canadian Communication Association in 2018. With Greig de Peuter, Nicole Cohen, Kate Oakley and Marisol Sandoval he collaborates on Cultural Workers Organize, a research project exploring collective responses to precarious employment by workers in cultural and creative industries. He has translated numerous works by Italian scholars, including Gigi Roggero's The Production of Living Knowledge: Crisis of the University and Transformation of Labor in Europe and North America and Giovanna Franca Dalla Costa's The Work of Love: Unpaid Housework, Poverty and Sexual Violence at the Dawn of the 21st Century.
Programme
Thursday 16th January
11:00
Welcome from CERIC
11:30
Keynote: Janine Berg
13:00
Lunch
14:00
First Sessions
15:45
Break
16:00
Second sessions
18:00
Drinks reception
19:00
Gala dinner
Friday 17th January
9:00
Third sessions
10:45
Break
11:00
Plenary session
13:00
Lunch
14:00
Keynote: Enda Brophy
16:00
Close
Lunch options will include vegetarian and vegan options. Should you have any special dietary requirements, please do not hesitate to let us know by emailing Anastassia Belynskaia a.belynskaia@leeds.ac.uk.
To subscribe to the CERIC mailing list, please email ceric@leeds.ac.uk.
By agreeing to receive emails, your details will be stored on a secure University database and we will continue to contact you until you unsubscribe. For more information please see our privacy notice.