Nurturing Talent collaborate with Asda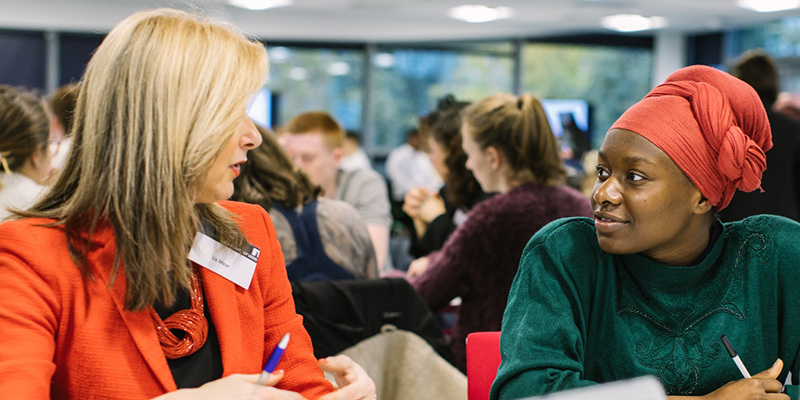 The Nurturing Talent Mentoring Scheme successfully partnered with Asda last week to deliver a series of remote employability sessions for Business School students.
The virtual sessions took place over the week and ranged from talks on innovation at Asda, to the culture of the company and the importance of areas like sustainability.
Nurturing Talent Mentors working at Asda delivered the career events alongside their colleagues, helping students to think about their career direction and next steps.
One of the sessions featured a Q&A panel involving senior managers who discussed their career development, giving students the chance to ask questions about how they got to where they are today.
The Nurturing Talent Mentor Scheme (NTMS) connects Business School undergraduate students with industry professionals, giving them the opportunity to develop their employability skills, confidence and start to build professional networks while at university through their mentor's support, wisdom and coaching.
Yasmin, a final year international business student commented on the employability sessions:
I really enjoyed attending this event and hearing about their different career paths and the importance of taking up opportunities and networking as a way of building your career.
Jess Arkesden, a manager in the Corporate Strategy team at Asda who organised the events said:
"There are a number of NTMS mentors at Asda, so an event like this helps us to deepen the partnership between Asda and the Business School. All the colleagues involved understand the importance of events like this in inspiring and informing students as they begin their career journey."
Given the restrictions over the last year, it felt important to do something that could add value, even if it couldn't be in person.
"The colleagues really enjoyed being involved, especially the Q&A panel with the questions the students asked prompting them to reflect on their own careers to date. Hopefully this is the start of more to come between Asda and the Business School."