Joint COSCR/ AIMTech Workshop: Designing Intervention Research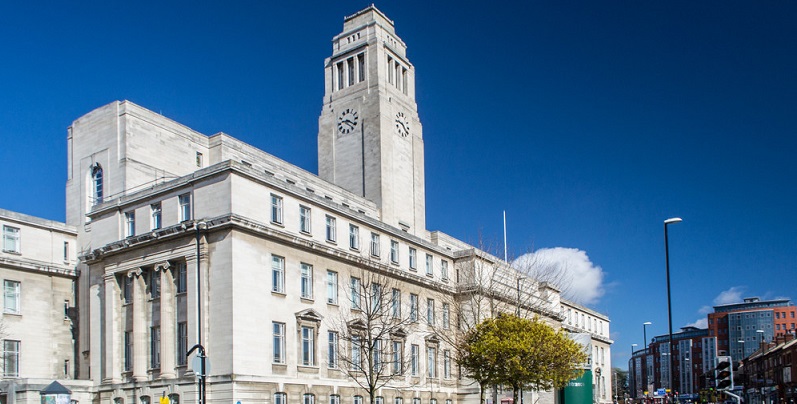 Date: Wednesday 16 November 2022, 12:15 – 16:30
Location: Liberty Building SR (1.09)
Type: Seminars and lectures
Cost: Free
Sarah Yardley and Sally-Anne Francis will talk about applying Activity Theory to healthcare studies of 'what happens in real life', in situations intrinsically dependent on people based on two studies
The deadline for registration is Friday 11th November
About this event:
A particular strength of the COSCR and AIMTech Research Centres has been the use and development of approaches to theoretically driven intervention research. This has proved to be a particularly fruitful approach to building engagement and supporting impact. In this half-day workshop, we will explore the different approaches to interventionist research and opportunities for engagement. Members of all research centres who are interested in impacts and intervention research from LUBS are invited.
The aim of this research is to reflect on current practice, stimulate discussion about the challenges and opportunities offered by interventionist research, and identify potential areas for collaboration. In their keynote, Sarah Yardley and Sally-Anne Francis will talk about applying Activity Theory to healthcare studies of 'what happens in real life', in situations intrinsically dependent on people based on two current studies that expose the challenges of representing hidden and shadow work, liminal spaces, and problematic cold (overlooked) spots as well as hot (debated) spots. The first of these seeks to build an evidence base to support Reclaiming relationships as a legitimate tool for systems change through a healthcare improvement study of Palliative Care and Mental Healthcare. The second explores the real-life experiences of patients, carers and professionals faced with the complex, multi-step processes involved in getting palliative prescription medications right at home, in hospital & hospice.
This will be followed by a presentation from AIMTech and COSCR Research Centre members. Gary Graham will draw upon his experience working with approaches to co-production to outline the challenges and opportunities this approach offers for engagement and impact. These range from EPSRC and ESRC projects covering organizations over 26 years from the automotive industry, aerospace, NHS and warehousing sector. Chee Wong will share his experience from leading several KTPs on how intervention through knowledge transfer works, when it works and when it does, and the problem of tracking impacts. Jyoti Mishra will reflect on the use and evolution of the Activity Systems Evaluation Framework, developed along with Professor David Allen, from supporting collective understanding of the value of digital artefacts.
Speakers Biographies
Dr Sally-Anne Francis BPharm PhD MRPharmS FHEA
Research Fellow, Marie Curie Palliative Care Research Department, University College London
Sally-Anne is a research pharmacist whose interests focus on the relationship between medication and quality of life of people with long-term conditions. Identifying and understanding this complex relationship can assist individuals in using medication in a safe and effective manner. Recognising people's experiences of medication within the context of their own lives can inform the development of relevant systems of care that acknowledge patients' preferences and reduce the risks associated with medicines. Sally-Anne has held academic appointments at UCL School of Pharmacy, Anglia Ruskin University and Basildon Hospital, Mid and South Essex NHS Foundation Trust, and joined the Marie Curie Palliative Care Research Department at University College London in April 2021.
Dr Sarah Yardley, BM PGCertClinEd MA PhD MRCP MAcadMEd
Consultant in Palliative Medicine, Central & North West London NHS Foundation Trust
Honorary Clinical Senior Lecturer, Marie Curie Palliative Care Research Department, University College London
Sarah joined the Camden, Islington, UCLH & HCA Palliative Care Service in 2014, predominantly working in the community team until September 2019 when she moved to the hospital team. She is a clinical academic interested in how patients, families, carers, and healthcare professionals do the work of frontline day-to-day healthcare and make sense of their experiences; hospital-community and specialist-generalist interfaces in palliative care; and patient transitions between hospital and community care, including palliative care in Emergency Departments and Acute Medical Units. Her research seeks to understand and improve human-dependent healthcare such as the impact therapeutic and professional collegiate relationships have on current and future care.
Dr Gary Graham, Associate Prof in Operations and Supply Chain Management and Co-Director of COSCR Research Centre
Gary is a frequent keynote speaker at practitioner events such as the Cambridge University international manufacturing symposium and Symbiosis Institute conferences in India. He has led several EPSRC and ESRC project work packages with small and medium-sized enterprises. In these projects, the focus was on the embedding of new digital technology and analytics into existing work processes. Gary will share his expertise on co-creation and research design methods for bringing clients into projects early, at the conception stage and demonstrate the problems of bridging across to practice and developing workable technological solutions.
Professor Chee Yew Wong, Professor of Supply Chain Management, Director of COSCR Research Centre
Chee is a frequent keynote speaker at practitioner conferences. He has led several Knowledge Transfer Partnership (KTP) projects with small and medium-sized enterprises. In these projects, the main challenge is to embed new knowledge in the organizations to help them make positive changes. Chee will share his experience of how intervention through knowledge transfer works, when it works and when it does, and the problem of tracking impacts.
Dr Jyoti Mishra, Associate Professor in Information Management, Deputy Director of AIMTech Research Centre
Jyoti's expertise is in investigating technology use in organisations for sustainability and circular economy. She has worked on several EU, DEFRA and STFC-funded projects within Artificial Intelligence, Smart Waste tracking, and Blockchain-enabled supply chain areas. Jyoti has provided consultancy services to several companies in the past focusing on technology adoption namely to the UK police forces, and charity organisations.
Contact: Dr Jyoti Mishra (j.l.mishra@leeds.ac.uk)