Research project
Developing corporate innovation capabilities
Start date: 1 January 2017
End date: 31 December 2022
Principal investigator: Professor Krsto Pandza
Description
Download 'Enabling Corporate Innovation' policy briefing
Profe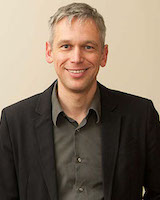 ssor Krsto Pandza's research has helped to develop corporate innovation capabilities at the multinational technology firm, Ericsson AB. The research has supported the creation and operations of new businesses within Ericsson that explore emergent technologies in embryonic markets, such as smart manufacturing, Internet of Things platform and connected vehicles.
The research facilitated the development of technological, service and business model innovation. It has also strengthened corporate entrepreneurship, thereby helping develop breakthrough and disruptive innovation by improving collaboration across the business and setting the criteria for evaluation of internal business ventures.
By co-developing the new practices for strategic analysis and communication with the Ericsson Strategy & Partnership Group, Professor Pandza has helped to improve the quality of market and technology intelligence, which is essential for identifying and implementing emerging business initiatives.
The findings from this research inform the design and management of successful corporate innovation. However, the study's relevance extends beyond the boundaries of the specific organisational context at Ericsson, having relevance for and impact on the wider business base and academia, as well as implications for the UK's innovation policy.
The research partnership was supported by the EU funded project COINS (Complex Open Innovation for Network Society). COINS comprised four Early Stage Researchers: Dave Larkin, Anna Plotnikova, Fathiro Putra and Adam Uhrdin.
Innovation management is a fast-evolving field that continuously creates new practical and analytical challenges. Through strong collaboration between academia and industry we create insights that help to manage innovation strategically.

Professor Krsto Pandza
Project influence
New types of businesses and revenue sources outside of the company's core business have been created
Contributed to innovation and entrepreneurial activity within a large multinational organisation (corporate innovation)
Decisions made to introduce/change new organisational strategy, processes, structures and management practices supporting corporate innovation.
Outputs and resources
Publications and outputs
Pandza, K., Thorpe, R. (2009). Creative search and strategic sense-making: Missing dimensions in the concept of dynamic capabilities. British Journal of Management. vol. 20, no. 1S, pp. S1.18-S113. [addresses the creation of new knowledge and the dynamic capabilities of organisations]
Pandza, K., Thorpe, R. (2010). Management as design, but what kind of design? An appraisal of the design science analogy for management. British Journal of Management. Vol. 21, no. 1, pp.171-186. [identifies three different types of innovation design processes and the managerial knowledge associated with them]
Pandza, K., Wilkins, T., AIfoldi, E. (2011). Collaborative diversity in nanotechnology innovation system: Evidence for the EU Framework Programme. Technovation. vol. 31, no. 9. pp. 476-475. [addresses collaboration in networks and the managerial challenges for network members in sharing knowledge]
Pandza, K. (2011). Why and how will a group act autonomously to make an impact on the development of organizational capabilities? Journal of Management Studies. Vol.48, no. 5, pp. 1015-1043. [examines how a group of managers engage in proactive and autonomous actions to accelerate and shape organisational capability]
Pandza, K., Ellwood, P. (2013). Strategic and ethical foundations for responsible innovation. Research Policy. Vol. 42, No. 5, pp. 1112-1125. [examines managerial experiences of ethical and responsible innovation and conceptualises the link between strategic and ethical agency]
Assimakopoulous, D.G., Oshri, I., Pandza, K. (2015). Managing Emerging Technologies for Socio-Economic Impact. Edward Elgar Publishing Limited. Cheltenham, UK. [offers multiple levels of analysis of the management of emerging technologies across sectors
Es-Sajjade A, Pandza K, Volberda H. (2020). Growing pains: Paradoxical tensions and vicious cycles in new venture growth. Strategic Organization (https://doi.org/10.1177/1476127020929003).
Related research grants
ManETEI (Management of Emerging Technologies for Economic Impact), Coordinator, Proposal Number: 238382, PEOPLE Work Programme 2008, Marie Curie Initial Training Network. Funding: 3.832.975,92€.
COINS (Complex Open Innovation for Network Society – 01/10/2015 – 30/09/2019), Call: H2020-MSCA-ITN-2015; Proposal Number: 675866. Funding: 1.366439.40 €.
Related research centre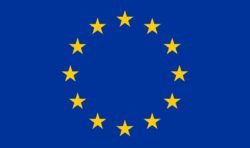 The COINS project received funding from the European Union's Horizon 2020 research and innovation programme under the Marie Skłodowska-Curie grant agreement No 675866.