How Covid-19 is reshaping early years childcare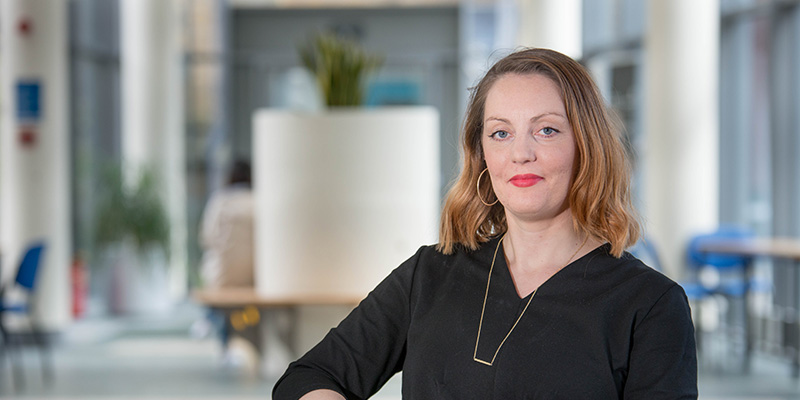 A team from the universities of Leeds and Bristol have been awarded funding to assess the impact of coronavirus on early years childcare provision in the UK.
For millions of parents with young children, juggling work and childcare is a long-standing challenge. The Covid-19 pandemic has added further layers of complexity and is leading to changes which threaten to widen inequalities in society and the workplace.
A team from the universities of Leeds and Bristol have been awarded funding from the Economic and Social Research Council (ESRC), as part of the UK Research and Innovation's rapid response to Covid-19, to assess the impact of coronavirus on early years childcare provision in the UK.
Early years childcare (provision for children between the ages of 0 and 4) is undertaken by a range of providers, including nurseries and pre-school groups, home-based childcare workers (nannies and childminders), parents and grandparents.
The Covid-19 pandemic has affected these groups in different ways, including nurseries being forced to close, parents looking after young children while home working for extended periods, and grandparents and other family members being unable to provide care due to pandemic restrictions.
Home-based workers, including nannies and childminders have been invisible in debates about working conditions and many have continued to work in risky situations throughout the pandemic.
The research project will be led by Dr Kate Hardy, Associate Professor at Leeds University Business School. Dr Hardy said:
Early years childcare provision is a crucial issue not just for families, but more broadly, and it has an effect on society, the economy and the workplace. Without childcare, the country cannot return to work during the pandemic. Supporting the sector is simply vital in order for the economy to recover.
The 16 month research project will unpick these issues by exploring in detail areas including:
Sustainability of childcare provision: some nurseries and childcare providers were under significant pressure before Covid-19, and there are concerns that as many as one in four nurseries may be unable to reopen after the crisis;
Generating empirical evidence: why are nurseries and other providers closing, what does this mean for the families that use them and how it will affect gender and other social inequalities in households and at work;
Informal childcare: some 5 million grandparents were estimated to be providing informal childcare support before Covid-19. How will the pandemic affect their ability to continue to do this? What are the implications for working parents?
Safe environments: what can be done to ensure that childcare environments are safe for workers, children and families? How can childcare staff, children and families who are clinically vulnerable – and so may not be able to return to group settings – be supported?
Professor Jennifer Tomlinson of Leeds University Business School said:
Without a resilient childcare sector, progress towards gender equality within households and in the workplace will falter. It is critical to understand how we can support this sector during and beyond Covid-19 for children, families and gender equality.
The research will include large scale quantitative surveys with early year childcare providers, and in-depth interviews with formal and informal childcare providers from a range of socio-economic backgrounds, regions and urban and rural locations.
Dr Katie Cruz, senior Lecturer in Law at the University of Bristol, said:
Those providing early years childcare are a forgotten labour force who do vital work. They have not been viewed as key workers despite the obvious value of the work they do. We need to create sustainable childcare during and beyond the pandemic, and that includes a sustainable work force whose jobs are recognised and legally protected.
The research team includes: Dr Kate Hardy (P-I), Professor Jennifer Tomlinson (Co-I), Dr Helen Norman (Co-I), Dr Xanthe Whittaker, Dr Camille Barbagallo, Dr Louise Schreuders (all Leeds University Business School); Dr Katie Cruz (University of Bristol, Co-I); and Megan Jarvie, Coram Family and Childcare.
We are looking for childcare practitioners, nursery managers and parents to give their views and experiences about childcare during Covid-19. Please contact c.barbagallo@leeds.ac.uk or visit the research project website.
Ends
For more information contact, Dr Kate Hardy, Leeds University Business School: K.R.Hardy@leeds.ac.uk
Or
Guy Dixon, Media Relations, Leeds University Business School, tel: 07954 277 539 or g.dixon@leeds.ac.uk