SME Peer Networks: Benefits for small businesses in West Yorkshire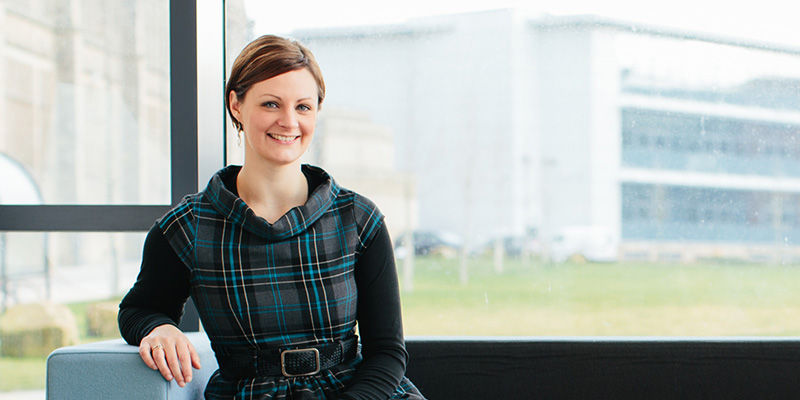 Professor Sarah Underwood featured in the Yorkshire Post on Thursday 10 June 2021, highlighting the opportunities for SME support in the Business School's government-funded Peer Network programme.
The SME peer-to-peer network programme provides a vital support network for local small business leaders to work through the significant and shared external pressures faced over the past year, and to work collaboratively with business experts at Leeds University Business School to grow their business success.
This is the second time the Business School is able to offer the SME Peer Network Programme, which between October 2020 and March 2021 saw around 60 local business from West Yorkshire sign up to utilise the support networks and business expertise and advice provided.
The Peer Network programme is funded by the Department for Business, Energy and Industrial Strategy (BEIS), run on behalf of Leeds City Region Enterprise Partnership (LEP) in partnership with the West Yorkshire Combined Authority.
The Yorkshire Post reports on the great success of the first Peer Network programmes, with Liz Weatherill, Managing Director of Enable, commenting:
Each week there is a different topic skilfully facilitated by a lecturer from the Business School. It's been brilliant for sharing contacts, advice, tips and tried and tested methods. Being a business leader can often be a lonely place so a network of support like this is essential.
Reporting on the impact of Covid-19 on small to medium business has been overshadowed by the challenges faced by larger national organisations, says Professor Sarah Underwood, Director of External Engagement at the Business School.
On the help the Business School has been able to offer to local businesses thus far, Professor Underwood commented:
"Working with these local business leaders over the two months was a really powerful experience. I saw passionate business leaders who had felt really pressured and isolated by the impacts of Covid-19 suddenly finding their resilience again."
Read the article in the Yorkshire Post.
Find out more about SME business support at Leeds University Business School.