National Entrepreneurship & Innovation Programme Ghana Event October 2022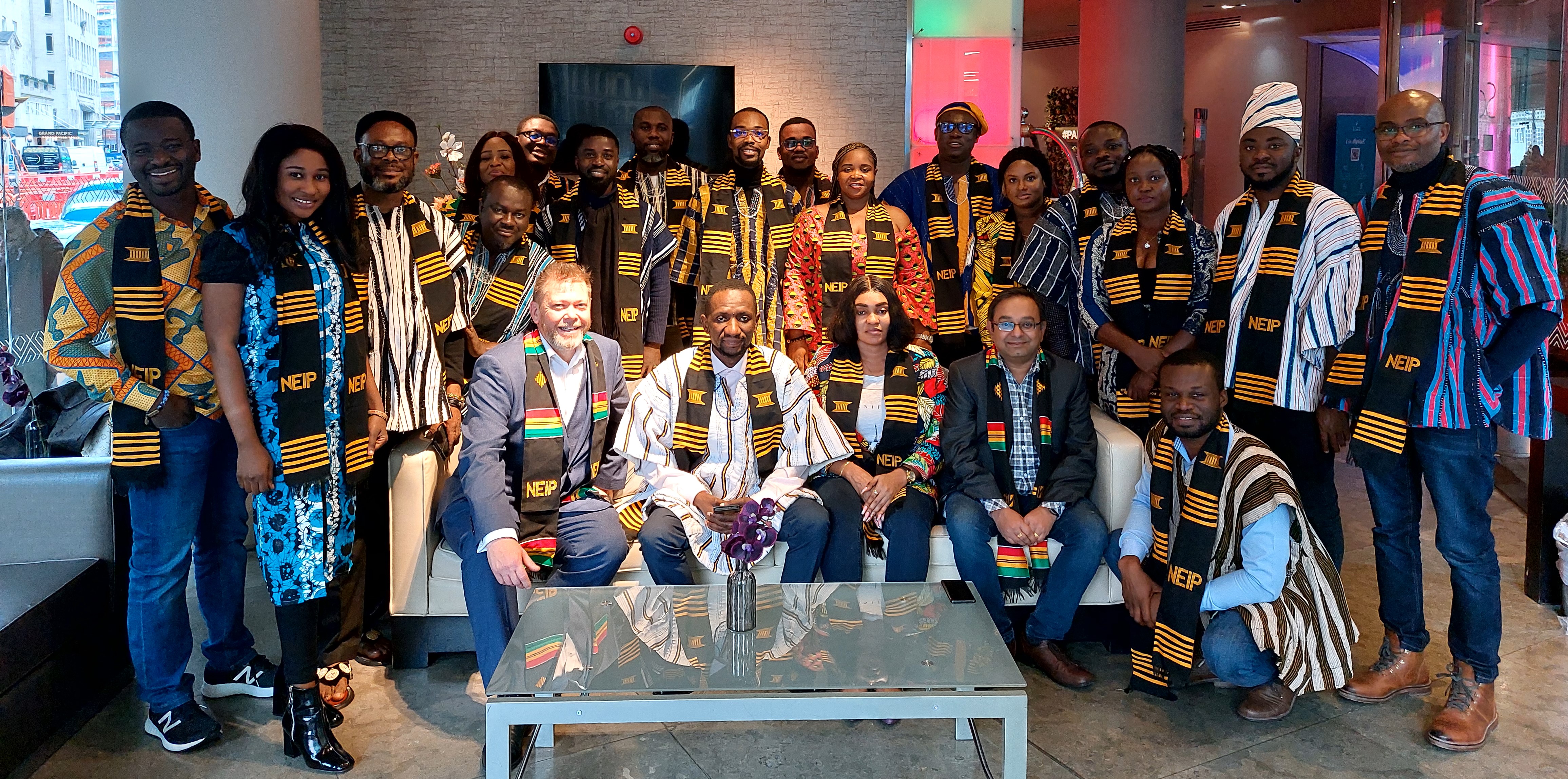 The Centre for Executive and Professional Education recently delivered a World Bank sponsored programme for the Ghana-based National Entrepreneurship & Innovation Programme (NEIP).
NEIP is a flagship initiative of His Excellency Nana Akufo-Addo, the President of Ghana. It is aimed at providing an integrated national support for entrepreneurs in the country and is set within the context of Ghana's long-term strategic vision of consolidating its middle-income status, building an industry-driven economy capable of providing jobs that are suitable and sustainable for development.
The programme, designed by Dr Stephen Dobson from the University of Leeds (author of Enterprising Africa: Transformation through Entrepreneurship), explored the future opportunities, challenges, growth areas and key themes that will shape entrepreneurship in the Africa over the next decade.
Speaking at the event, Stephen said:
Entrepreneurship can be the key to unlock resilient growth in Africa, but only when driven by both socially productive and growth-oriented new businesses. It is an enabler for socio-economic growth and development in Africa, especially in the context of youth unemployment and increasing youth population for which the traditional, and indeed emerging, industrial sectors will not be able to produce sufficient jobs to meet demand.
The programme also featured guest speaker sessions from Leeds City Council such as Henriette Mahamane (International Relations Manager) and Phil Cole (Head of Business Support), in addition to meetings between the NEIP leadership team and Martin Stow (Director of Nexus) to explore opportunities for wider partnerships between entrepreneurs in Leeds and Ghana.
Kofi Ofosu Nkansah, CEO of NEIP, said,
The Development Programme in Entrepreneurship touched upon a number of areas that are key to the acceleration of entrepreneurship in Ghana. We look forward to building on this partnership with the University of Leeds.
This programme was custom designed for NEIP through multiple consultative conversations with their leadership teams and augmenting it with the University's own insights.
Tone Thomas Vaduthala, Director of Executive Programmes, highlighted that
Programmes such as this enable the University of Leeds to leverage its research and intellectual capital to drive deep meaningful impact. We hope to build on the success of this to offer similar programmes across Africa.