How fathers being over-worked can negatively impact children's future career success
Workplace Behaviour Research Centre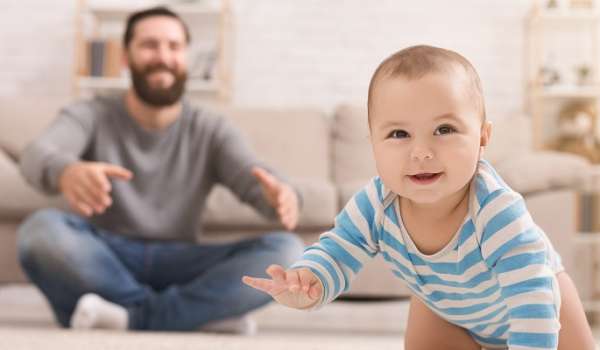 Working fathers account for a substantial proportion of today's workforce. For example, by analyzing the nationallyrepresentative data such as from the British Household Panel Survey, Income and Labor Dynamics in Australia, and Midlife in the United States, results show that the percentage of working-age men with children working in the UK, Australia, and United States were 89.3%, 90.9% and 85.8%, respectively. Those working fathers worked on average more than 40 hours per week (i.e., 46.9, 44.1 and 42.0 hours, in the UK, Australia, and United States, respectively).
At home, fathers are encouraged to share domestic and child-rearing roles. As such, most fathers struggle to juggle the dual demands of work and family, and thus it is unsurprising that work-family conflict is a common phenomenon for working fathers. Should we accept this as something most working dads deal with? And what impact does this conflict have on their families?
Working with Professor Giles Hirst at the Australian National University, we examined how work-family conflict impacted on 592 Australian dads' and their children, exploring the children's hopes for financial success and earnings, over a 17-year period.
This research demonstrated that work-family conflict depleted dads' vitality and energy. In turn, depleted dads signal to their kids that life and work are challenging, reducing not just their hopes of success but ultimately their financial success as adult workers.
Fathers' friendships also play a key role in minimizing the impacts of work-family conflict. Not surprisingly, when dads are not just over-worked but are also socially isolated, this is a damaging one-two punch. Dads are far less able to deal with stressors of life, and the damage to their children's own hope for career success is greatest. Dads' friendships are not only important psychological resources for fathers themselves but also are critical in helping fathers manage work-family conflict and retain more energy for rearing their offspring.
Organisations that foster social connections are often seen as good for communities but they are also important to support working families - equipping working dads with psychological resources ultimately prepares children for when they work in the future. This research is a significant first as it shows workplaces deplete not just the individual but also have long-term vicarious impacts stunting their employees' children's own aspirations and achievements.
Organisations need to employ work-family friendly policies, such as flexible working hours, parental leave and training managers to demonstrate more family-supportive supervisor behaviours such as picking the kids up from school. To achieve this, organisational cultures need to avoid long work hours, and help father employees to manage their work-family boundaries wisely. Organisations could also encourage father employees to build social relationships so they can handle the stress of work-family conflict more effectively.
Our research is an important initiative in understanding how working dads' social relationships and work-family experiences of conflict could influence their children's career success.
---
Lin, S.Y., & Hirst, G., Wang Y, & Dawson J. (2022). Fathers' Work-Family Conflicts and Children's Work Earnings: A 17-year Dyadic Lifespan Analysis. The Gender and Diversity in Organizations (GDO) Division. Best paper in Academy of Management Annual Meeting Proceedings (approximately 10% of submissions).
The views expressed in this article are those of the author and may not reflect the views of Leeds University Business School or the University of Leeds.