Research and innovation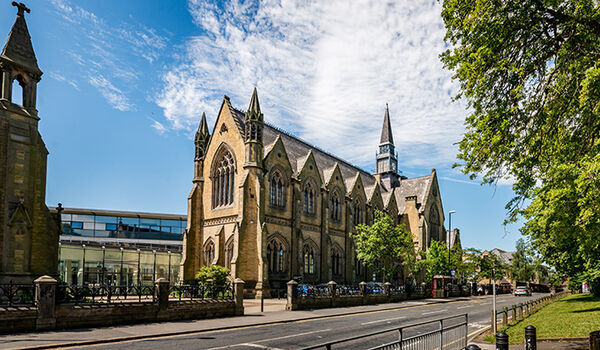 International Women's Day (IWD) is an annual event commemorating and celebrating the women's rights movement. Each year IWD is given a theme, for 2018 #PressforProgress encourages us to join together in putting the focus on gender equality.
In light of this theme, we reflect on some of the incredible work our academics have conducted to highlight inequalities and improve gender equality the last 12 months.
Women onto Boards
On 27 June 2017 Leeds University Business School hosted an event for the Leadership Foundation for Higher Education as part of the foundation's Women onto Boards series.
The Leadership Foundation is committed to developing and improving the management, governance and leadership skills of existing and future leaders of higher education. The Leeds event, held on 27 June, was the fifth and final seminar in a programme designed to provide information, encouragement and connections to support women considering a board role.
Raising the ceiling on diversity and inclusion with Marks and Spencer
To celebrate National Inclusion Week 2017, the University of Leeds hosted an event on 29 September as part of the collaborative On Your Marks Networking Series, delivered annually in partnership with M&S.
Academics from the Universities of Leeds, Durham and Birmingham are working on a collaborative research project with University of Leeds corporate partner, Marks and Spencer (M&S). The three-year research project aims to understand and improve our knowledge of the effective and successful implementation of diversity and inclusion strategies in the retail sector and in organisations more broadly.
Progress made but still more to do to create a diverse legal profession
New research by the universities of Leeds and Newcastle into the legal profession shows that progress is being made in creating a more diverse profession but that women and black, Asian and minority ethnic (BAME) solicitors still face career progression barriers.
A team led by Jennifer Tomlinson, Professor of Gender and Employment Relations at Leeds University Business School, analysed data for more than 194,000 solicitors between 1970 and 2016. The research showed that the proportion of women and BAME people entering the profession has risen significantly. Around 10% of entrants were female in 1970 compared to 60% in 2016. Around half of all solicitors are now female. The study also showed that there has been a large increase in the proportion of BAME solicitors over the last three decades, from 0.25% in 1982 to 16% today. However, career progression remains an issue. The research shows that partnerships remain male dominated with just one third of partners female.
The views expressed in this article are those of the author and may not reflect the views of Leeds University Business School or the University of Leeds.