NARTI - business and management training
Research and innovation
"Advancing research capacity and impact among doctoral and early career scholars in business and management through a strong northern university network and engaging with world class expertise."
This mission remains at the heart of the Northern Advanced Research Training Initiative (NARTI) and our growing network enables us to provide more opportunities for training and development at an advanced level.
NARTI provides specialist training for doctoral researchers, early career researchers and academics through the facilitation of events, retreats and conferences, and establishes networks to share expertise cross-regionally. The organisation has initiated a step change in the quality and vision of advanced research and methods training through collaboration, which would have been more difficult for individual universities to offer.
Originally funded by the Economic and Social Research Council (ESRC), NARTI is now independently funded by its 18 member universities and focuses on offering innovative, in-depth and advanced research training in specialist and/or emerging research areas. The initiative has also been generously supported by the Society for the Advancement of Management Studies (SAMS).
NARTI has recently welcomed two new members; Leeds Business School (Leeds Beckett University) and Liverpool Business School (Liverpool John Moores University), enabling further provision of advanced training, collaboration and capacity building.
Professor Caroline Gatrell, (University of Liverpool Management School), Chair of NARTI, comments:
"NARTI continues to support both PhD students and early career faculty. As well as research training and methods events, we seek to enhance the employability agenda and to bring about networking opportunities among and between doctoral students and faculty."
Jo Garrick, NARTI's Network Manager and Research Administrator at Leeds University Business School adds:
"The training and development opportunities provided through NARTI are relevant and diverse. Our programme responds to the training needs of researchers within business and management and encourages collaboration between member universities and further afield."
The group holds a number of regional events throughout the year, including workshops and seminars on:
Advanced Structural Equation Modelling
The Qualitative Case Study in Business and Management Research
Panel Data Methods
Multivariate Data Analysis
Professional skills training
NARTI also offers two to three day writing retreats for early career researchers, working with top journal editors and writing coaches.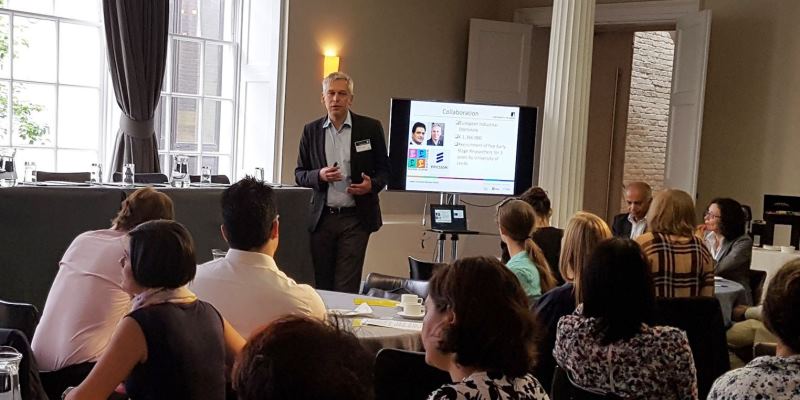 In addition to its regular regional events, the NARTI Annual Doctoral Conference offers doctoral researchers from Business and Management schools the opportunity for advanced dialogue and debate on a range of methodological issues. This year's event was hosted by Newcastle University Business School and the 2018 Conference will be held in Manchester. NARTI also provides bursaries for three doctoral students to attend the AIDEA Summer School in Capri which takes place over five days during September.
The AIDEA Capri summer school was by far the best event training event I have attended throughout my time as a doctoral candidate. The programme, ran over the course of five days, was both intensive and diverse with a range of perspectives and approaches to qualitative inquiry presented and discussed. It was fantastic to have a programme that encompassed all aspects of qualitative inquiry, from ontological and epistemological perspectives, to issues of research ethics and a range methodological techniques. The approach to learning proffered by the faculty was both challenging and constructive, but always done in a way so as to support you and your doctoral research.
For more information about NARTI, please visit www.narti.org.uk or contact Jo Garrick via narti@lubs.leeds.ac.uk
The views expressed in this article are those of the author and may not reflect the views of Leeds University Business School or the University of Leeds.