Extending a helping hand: How receiving gratitude makes a difference in employee performance during a crisis
Workplace Behaviour Research Centre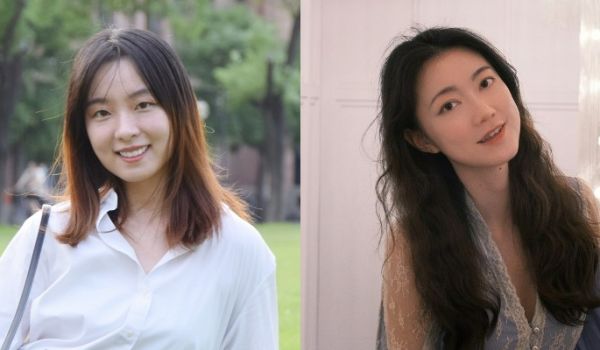 Societal and organisational crises, such as the COVID-19 pandemic, bring unprecedented challenges to individuals and organisations. Extant research has shown that most people struggle during a crisis. It is thus expected that people would find it difficult to cope and manage their lives, let alone help others in the same situation.
However, there were plenty of instances during the crisis where people went out of their way to help others, such as health professionals coming out of retirement to help with the vaccine rollout, nursery staff working so key workers could work, or neighbours shopping for house-bound residents. In response, we observed multiple expressions of gratitude to doctors, nurses, teachers, neighbours, and co-workers etc during the COVID-19 pandemic, the most obvious example being the weekly applause for NHS staff during the first lockdown.
Regarding this phenomenon, we wanted to find out more about the positive elements of the crisis - offering help to others and showing gratitude - and in particular what effect this had in organisations.
In particular, we explored the following research questions:
Does helping co-workers in a crisis result in more expressions of gratitude (e.g. saying "thanks" or perhaps treating someone to a meal)?

How did receiving expressions of gratitude influence employees' in-role performance (task performance and adaptation to a crisis) and extra-role performance (helping behaviours toward leaders) during the COVID-19 crisis, and when did these effects happen?
We designed a scenario-based experiment and a five-wave field survey with Eastern and Western employees to seek answers to these questions and to investigate the relationship between receiving expressions of gratitude, psychological mechanisms, and outcomes. In practice, our research aimed to assist and guide organisations that are experiencing current societal and organisational crises to get through this challenging period.
Our key findings:
From these two studies, we found that:
Individuals faced unprecedented psychological stress and personal and work problems during COVID-19, and as a consequence, were more likely to value others' help, and thus express gratitude to those benefactors.

Receiving gratitude encourages and reinforces employees' beliefs about effectively coping with a crisis, raising crisis self-efficacy (one's competency in dealing with crisis-related problems). Perceived crisis self-efficacy makes employees: manage work tasks more effectively, increasing task performance; cope with the COVID-19 pandemic at work more effectively; and engage in helping leaders.

What's more, receiving expressions of gratitude enables employees to feel highly valued and needed by co-workers and enhances their social impact perception (the extent to which employees feel that their actions improve their co-workers' welfare). Perceived social impact makes employees engage in helping behaviour toward others, such as leaders.
Event characteristics (i.e., novelty and criticality) influenced employees' reactions to receiving gratitude during the COVID-19 pandemic.

Perceived COVID-19 novelty refers to the extent to which the event is perceived as a new and unexpected phenomenon that varies from similar pre-existing events. Higher perceived novelty means that an experience deviates from one's expectations and is uncommon and that scripts or routines to guide actions have not yet been established. Under the condition of higher perceived COVID-19 novelty, the social functions of receiving gratitude expression on employee crisis self-efficacy become stronger.

Perceived COVID-19 criticality refers to the degree to which the COVID-19 event is considered important or a priority for people to cope with. An event being considered critical in a situation means that people within a team care about the event and prioritize coping with it. As such, higher criticality made employees pay special attention to whether they played a crucial role in benefiting others during the COVID-19 pandemic because this event was important for people's long-term success. Under the condition of higher perceived COVID-19 criticality, the feedback from co-workers will be viewed as salient for employees, thereby enhancing the effect of receiving gratitude on perceived social impact.
Key implications for organisations:
Encouraging helping behaviours in teams is crucial, especially during a crisis. Organizations can improve communication and encourage helping, creating a positive difference in the workplace.

It is vital to foster gratitude in organisations and facilitate employees to have a positive mindset to deal with challenges. Organisations can initiate interventions aimed at enhancing the extent to which employees receive gratitude from others and enhance the importance of expressing gratitude through training programs and a culture of gratitude.

Organisations should take measures to improve employee self-efficacy and social impact in a crisis (e.g., pandemic training with crisis-related knowledge and coping skills). Organisations can conduct team-building activities to change employees' mindsets and encourage helping and gratitude, with the message that employees can positively impact and make a difference in the workplace.

Organisations should pay more attention to the functions of novelty and criticality of events. Especially in a detrimental context (i.e., higher perceived COVID-19 novelty and criticality), managers should encourage employees to show gratitude in the workplace.
---
Read the journal article: Ni D, Song LJ, Zheng X, Zhu J, Zhang M, Xu L. 2022. Extending a Helping Hand: How Receiving Gratitude Makes a Difference in Employee Performance During a Crisis. Journal of Business Research.
The views expressed in this article are those of the author and may not reflect the views of Leeds University Business School or the University of Leeds.