Understanding the role technology can play in reducing financial vulnerability
Centre for Financial Technology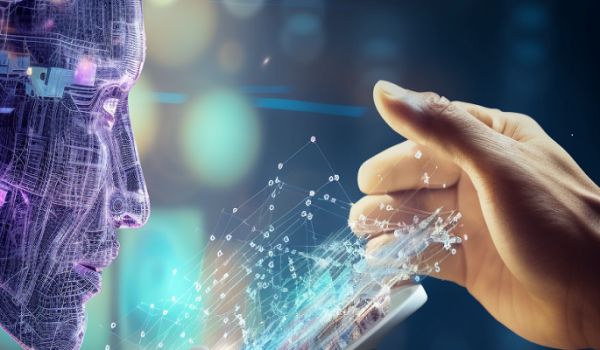 A significant proportion of the UK's adult population displays signs of financial vulnerability.
Traits of financial vulnerability can include low financial resilience, limited financial capability, poor mental health, and the impact of negative life events. According to the Financial Conduct Authority (FCA) "Financial Lives 2022 survey", approximately 47% of UK adults exhibit one or more of these characteristics.
For example, the FCA 2020 survey identifies barriers such as adults with hearing impairments struggling to use customer services over the phone; adults with poor mental health or low mental capacity struggling to deal with financial matters such as debt warning letters; and adults who had a relationship breakdown struggling to deal with the resulting financial difficulties.
These vulnerabilities have been intensified by the considerable and consistent increase in household debt observed in the years preceding the COVID-19 pandemic. The pandemic compounded these issues, leading to heightened indebtedness. Around 24% (12.9 million) of UK adults had low financial resilience in May 2022 – 1 million more people than in February 2020.
The recent cost-of-living crisis has further exacerbated the financial vulnerability of many households. In some cases, those who were previously financially secure have found themselves to be financially vulnerable for the first time due to the pandemic and cost-of-living crisis.
The task of identifying vulnerable consumers and providing them with appropriate and timely support has grown increasingly challenging due to the shift towards digital platforms for financial services and the subsequent reduction in face-to-face interactions.
Technology can play a crucial role in identifying and supporting those at risk. For example, by analyzing transactional data, AI can detect sudden changes in spending habits or unusual patterns that might indicate financial distress. Speech analysis tools can be employed during customer service interactions to pick up on vocal stress indicators, hinting at underlying financial anxieties.
Despite the increasing adoption of Artificial Intelligence (AI) and Machine Learning (ML) technologies by financial institutions, the role of AI in the early detection of patterns of behaviour that could identify vulnerable consumers is not an area that has been widely explored yet.
Through our research, we are aiming to bridge the gap between social science insights and technological solutions, exploring potential use-cases where digital technology and artificial intelligence can be leveraged to combat financial vulnerability. We are doing this by considering four major areas that create the environment in which consumer vulnerability sits: customers and their experiences, technology and data, staff, and institutional impacts.
We are holding an in-person event on Thursday 28 September 2023, 12:30 – 17:15 at Nexus, University of Leeds, to discuss the challenges and opportunities available with digital technologies in understanding and reducing financial vulnerability.
There will be presentations from myself and practitioners from the Vulnerability Registration Service, Yorkshire Building Society, TransUnion, Lenvi, and Citizens Advice Bureau. There will be a panel discussion and Q&A session, allowing time to delve deeper into the topic of financial vulnerability.
This project was funded by Leeds University Business School's Challenge Fund.
The views expressed in this article are those of the author and may not reflect the views of Leeds University Business School or the University of Leeds.