Leeds to Host the Work, Employment and Society Conference 2016
Centre for Employment Relations, Innovation and Change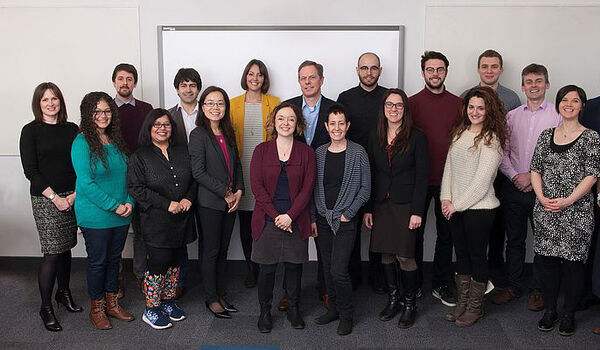 The Centre for Employment Relations, Innovation and Change (CERIC) will be hosting the Work, Employment and Society (WES) Conference from 6 to 8 September 2016 at the University of Leeds.

Working with the British Sociological Association (BSA) and the Work, Employment & Society Editorial Board, CERIC will be hosting the conference which focuses this year on the theme of 'Work in Crisis.'

The deadline for submitting abstracts is next week - Monday 7 March 2016. There are three separate categories for abstract submissions:
Conference papers: Abstracts should be up to 500 words. While the organising team particularly encourages papers reporting research findings, they also welcome abstracts related to sociological theory, social policy, 'works in progress' or those testing out new and exciting ideas.
Special sessions: Abstracts of up to 500 words. These may offer theoretical, empirical, methodological or policy-related contributions. The sessions will last for 1.5 hours and, while the team anticipates that most Special Sessions will involve three speakers, with or without a discussant, more creative formats are welcome.
Pre-conference doctoral workshop: This workshop aims to be inclusive. Doctoral students are very welcome to submit conference papers to the main conference, but there will also be a pre-conference doctoral workshop before the main conference starts, with a dedicated social event. Abstracts should be up to 250 words and there will be opportunities for feedback as well as opportunities to meet fellow students before the conference itself starts. Papers submitted to the doctoral pre-conference workshop may also be submitted to the main conference.
The organising team for the conference includes: Professor Mark Stuart, Professor Jennifer Tomlinson, Dr Gabriella Alberti, Dr Ioulia Bessa, Professor Irena Grugulis, Dr Kate Hardy, Dr Jo Ingold, Dr Charles Umney and Dr Vera Trappmann.
Dr Kate Hardy comments: "The conference comes at a critical time for the study of work internationally. The impact of the global financial crisis has not only been profound, but enduring. The crisis has not led to any fundamental reappraisal of the nature of capitalism, or how to 'govern' it. For the majority in work conditions have deteriorated, while those without employment have been subject to ever more punitive sanctions. Inequalities are increasing and working lives becoming more precarious. The WES 2016 conference will bring together sociologists of work from across the globe to consider the crisis within, and the possibility of moving beyond, capitalist work relations."
Dr Charles Umney adds: "We are really pleased to be hosting this conference at the University of Leeds, as research in the field of work, employment and employment relations is an area of recognised strength and we are committed to analysis of the changing world of work and challenging inequalities. We are also really pleased to be working with the BSA again."
The event is suitable for academics, practitioners and politicians.
Contact us
If you would like to get in touch regarding any of these blog entries, or are interested in contributing to the blog, please contact:
Email: research.lubs@leeds.ac.uk Phone: +44 (0)113 343 8754
The views expressed in this article are those of the author and may not reflect the views of Leeds University Business School or the University of Leeds.