Dr Dan Coffey discusses fracking in Yorkshire Post article
Senior Lecturer in Microeconomics, Dr Dan Coffey, was quoted in a Yorkshire Post article about the effects of fracking on UK residents.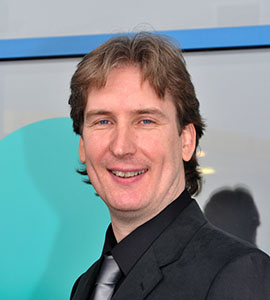 In the article entitled 'Fracking: 'People will be affected across Yorkshire... property prices will drop'' Dr Coffey put forward potential downsides of shale gas exploration such as spillages, dust pollution and seismic disturbances.
Dr Coffey commented: "For residents, the above-ground stuff is probably worse; you will get spillages but there is dirt, muck and dust. Just the movement of trucks back and forth is going to create much more traffic pollution and dust.
Someone has to be near this industrial activity. People will be affected, I don't think there is any way around that. One of the big negatives is the effect on property prices. If you are living in a lovely Yorkshire dale and fracking starts nearby, your property might become less valuable.