Funding awarded for Local Policy Innovation Partnerships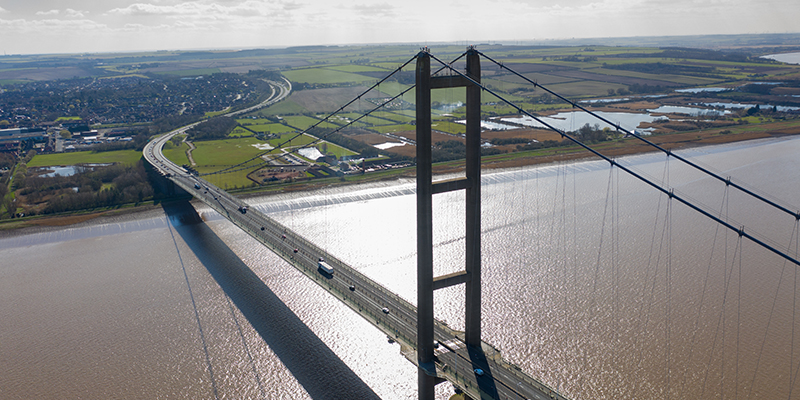 Leeds University Business School has been awarded funding from UK Research and Innovation (UKRI) to develop a Local Policy Innovation Partnership (LPIP).
The LPIP programme has been designed to support local and national policymakers in tackling levelling up challenges, driving sustainable and inclusive economic growth, and reducing regional disparities in the UK.
The University of Leeds is one of ten universities to receive part of the £23 million LPIP programme which has been developed as part of UK Research and Innovation's Creating Opportunities and Improving Outcomes theme.
The scheme will build cross-sector partnerships that aim to address policy challenges that matter to local people and communities by:
generating insight and understanding into local challenges and opportunities
working with stakeholders to implement evidence-informed, actionable solutions
The Yorkshire and Humber Local Policy Innovation Partnership (YPIP) priority areas of focus are:
boosting local economic performance through inclusive growth
living and working sustainably in a greener economy, including connecting 'big picture' climate change goals
innovation and green technologies
communities in their places
data and informatics
YPIP will draw in expertise and input from across the Yorkshire and Humber region, through the partnership of:
Yorkshire Universities
Yorkshire and Humber Councils
the Yorkshire and Humber Policy Engagement and Research Network
Professor Gary Dymski, Leeds University Business School, Principal Investigator for the Yorkshire and Humber Local Policy Innovation Partnership (YPIP), said: "As we develop our 12-university consortium of all the universities located in Yorkshire and the Humber, we are learning how all our university partners are already fully committed to working locally with their diverse policy stakeholders.
As our project's academic and non-academic members get to know each other better, we are all excited by the prospect of what we can achieve in working together to enable our region to achieve more robust, inclusive, and sustainable growth.
Yorkshire Universities Executive Director, Dr Peter O'Brien, has today welcomed the announcement of Phase 1 funding for the Yorkshire and Humber Policy Innovation Partnership (Y-PIP). Commenting on the award, Dr O'Brien said:

I am delighted that the 12 member institutions of Yorkshire Universities (YU) are strengthening their collaboration in academic policy engagement through Y-PIP, underpinned by the strategic partnership between YU and Yorkshire and Humber Councils, which has been exemplified in recent months by the Research England-funded Yorkshire and Humber Policy Engagement and Research Network (Y-PERN). The new funding from UKRI will enable us to potentially expand the range of research activity co-designed and co-delivered between the region's universities, regional policymakers, local communities and businesses in order to help drive positive, practical change within and across Yorkshire.
The core YPIP project team includes:
Principal investigator: Professor Gary Dymski (University of Leeds)
Co-director: Kersten England, Lead Chief Executive, Yorkshire and Humber Councils
Co-investigators: Professor Joe Cook (University of Hull), Professor Vania Sena (University of Sheffield), Professor Kiran Trehan (University of York), and Dr Richard Crisp (Sheffield Hallam University).
Kerstan England said: "I'm delighted that we have been awarded Phase 1 funding. This provides us with a significant new investment in the Yorkshire research ecosystem. The Yorkshire Policy Innovation Partnership is a brilliant opportunity to deepen the collaboration between Yorkshire local authorities and Universities and our work to create the best possible quality of life with and for the people, communities, and businesses of the region.
"I've seen how communities, practitioners, academics and decision-makers working together to understand and tackle issues produces groundbreaking insights and innovative solutions. UKRI funding, if secured for Phase 2 activities, would enable us to 'hard wire' this approach and get deeply into the practicalities of how we enable a fair transition to net zero - growth that benefits everyone - and build strong, vibrant community life across our region."
The phase-1 project will undertake an intensive programme of activities across the region incorporating key stakeholders in local and combined authorities and in the business and community sectors. These activities will centre on eight face-to-face workshops, two in each of Yorkshire and Humber's four subregions, along with other ancillary events. These encounters will have three aims.
First, they will provide regional stakeholders with the opportunity to identify integrated insights and solutions in five priority policy areas: (i) local economic performance, (ii) living and working sustainably in a greener economy, (iii) innovation, (iv) communities in their places, and (v) data and informatics.
Second, they will identify how the region's universities can fill in evidence gaps and respond to the research challenges implicit in meeting these priority policy goals.
Third, they will enable dialogues and discussions at both the local (sub-region) and regional levels, so that clear regional priorities emerge.
These activities will generate a coherent region-wide plan for targeted policy-focused research that responds to regional priorities and provides cutting edge ideas that can be emulated or adapted elsewhere in the world.
Professor Dymski continued: "Our entry in this competition builds on some unique strengths. Not only are there exciting initiatives drawing together communities, businesses, and universities in our region, such as the Yorkshire and Humber Climate Commission, but the 12 universities that have joined together to form YPIP have already jointly launched a fully-funded programme to provide research infrastructure for local and combined authorities throughout Yorkshire and the Humber.
"That existing initiative, called the Yorkshire and Humber Policy Engagement Research Network (Y-PERN), is also led by Leeds University Business School, and had its founding conference in January 2023 on our campus. We can leverage the resources we've put in place with Y-PERN to take on some of the most important policy challenges facing our region."
Further information about the UKRI's LPIPs full programme.
ENDS