Research project
Informing public sector guidelines on valuing infrastructure spend  
Start date: 1 January 2000
End date: 31 December 2020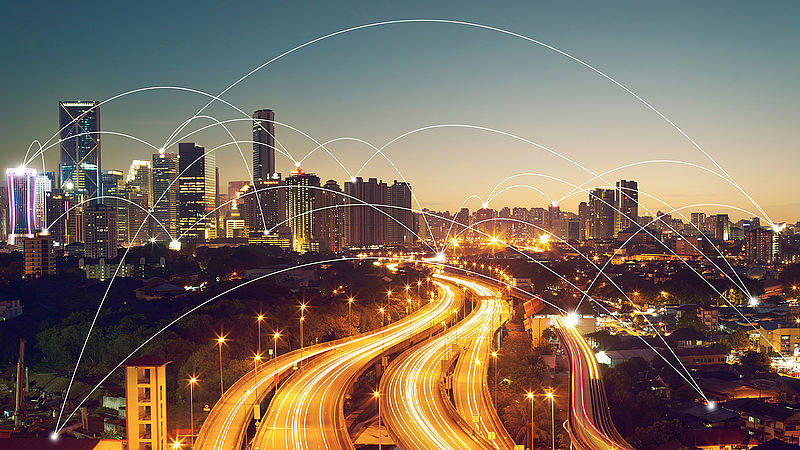 Description
Over the past two decades, Leeds University Business School's economics division has been at the forefront of developing a broad, pluralistic and applied approach to economics that is inclusive of non-standard or heterodox approaches, as exemplified in the FESSUD project.
Building on this foundation, Professor Andrew Brown and colleagues, including David Spencer, Mary Robertson, Marco Pasarella and Elke Pairgmaier, have developed a body of research on valuing infrastructure, working closely with engineers, social scientists, environmental scientists, and with Government and other stakeholders.
They have argued that traditional cost-benefit analysis (based upon 'marginal economics') is not inapplicable to large-scale ('non-marginal') infrastructure projects where the benefits of investment are long-run and cross different systems. So for example, you might be able to look at data that show what proportion of people prefer to travel by bus, or by train, or car, or cycle – but if you were to invest in a better cycling infrastructure system, then those preferences would change. This is important because it means that people's choices or how they behave or not fixed, which must be taken into account in valuing infrastructure.
Another key argument is that systems are inter-related and a more holistic view of different systems such as water, waste, energy, ICT and transport is needed when considering infrastructure - this is called a 'systems of systems' approach. A practical example is that when building a new railway line, this could be an opportunity for laying down a cable for broadband.
The body of research has helped HM Treasury (HMT) in preparing their guidance on valuing infrastructure spending in the Green Book, which is the HMT guidance used by all public authorities when making proposals for new infrastructure projects, many of which are large-scale projects.
The Department for Environment, Farming and Rural Affairs used the research to gain better understanding of how plastic packaging systems operate and where inefficiencies occur in the system, thus enabling them to provide better resources on their website. Several local authorities have also used the research to help them with their economic development strategies and to make the strategic case for investment in sustainable infrastructure.
Find out more: 
Grants related to this research include:
2011 - 2016: EU FP7, 'FESSUD: Financialisation, Economy, Society and Sustainable Development' (EUR8,000,000)
2013 - 2017: EPSRC-ESRC Grant number 100684, 'i-BUILD: Infrastructure Business models, valuation and Innovation for Local Delivery' / GBP1,275,396)
2014 - 2017: NERC-ESRC NE/L014149, 'CVORR: Complex-Value Optimisation for Resource Recovery From Waste' ( GBP1,169,139)
2017: ESRC 'Public Policy Research Unit Partnership' GBP12,750
2017: Sunderland City Council, Key Cities, Industrial Strategy Report, GBP15,000
2017 ESRC Impact Acceleration Account, DTP Business Boost Fund / GBP99,972
July-November 2018 ESRC Impact Acceleration Account, DTP Business Boost Fund 'Key metrics for supporting national and local government waste policy improvements' GBP14,000
2018 - 2020 'Green and Blue Infrastructure Business Cases', iCASP/NERC, GBP308,186
2016 - 2021 'Balancing the impact City Infrastructure Engineering on Natural Systems Using Robots', EPSRC, GBP5,271,725