Out With the Old, In With the New: David Bowie and His Use of Creative Destruction
Applied Institute for Research in Economics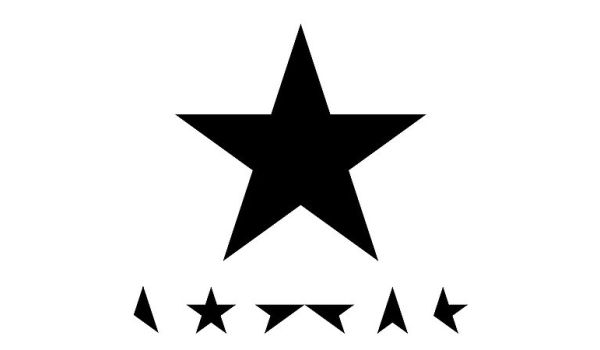 The concept of creative destruction is closely associated with Austrian-born economist Joseph Schumpeter (1883-1950), who described a phenomena where old processes, products or technologies are swept away to be replaced by the 'new'. This 'perennial gale' of invention and innovation benefits industries by providing increased productivity and demand for new goods, services and equipment. It also revolutionises economies, with the biggest gains being felt during the most destructive times. According to Schumpeter, it takes periods of depression to truly assimilate prior innovation and to spur on new innovation, as entrepreneurs look to return to profit.

Creative destruction drives industries and economies onward (think of cotton textiles, railroads, automobiles and electricity as obvious examples). The music industry is no different; in fact, the music industry is a prime example of this process. The dominant format has changed over the years from vinyl records to cassettes to CDs to digital files and the age of online streaming.

As well as, evolving technologies, new artists blow away old sounds and then they themselves are replaced as the landscape is repeatedly renewed. This was encapsulated by Neil Young when he sang: "rock and roll is here to stay, it is better to burn out than fade away". The industry remains as music continues to be consumed, but the artists who sell them come and go with time and trends.

Yet David Bowie was different. He remained and continued to be commercially successful, although he does not trouble the, albeit problematic, charts of the top 50 best-selling artists of all time by sales. Such 'success' is rarely well-received by cultural commentators; however, for the majority of his career, he stayed on the right side of the critics. Days before the musician's death, his new album 'Blackstar' was met with almost universal acclaim.

Few musicians realise both critical acclaim and commercial success, and a clue to how Bowie achieved such feats are highlighted in the various obituaries and tributes published after his death. In these, Bowie is referred to as a 'shapeshifter', 'chameleon' and 'pioneer' and he alluded to his various guises in his recent track, 'Blackstar'. The Economist tries its best to summarise his complex career in a single diagram.
The Doors, T-Rex, The Sex Pistols, Kiss, The Police, Taking Heads, Nirvana are all artists that came and broke up (although that does not always mean the end of the released material) before Bowie was 50. Where other artists burnt out, Bowie endured. The Beatles had unbelievable success and are long held as the great innovators, yet they lasted only nine years as a group. As solo artists they stretched their individual careers, but only occasionally, some might argue, their creativity.

Bowie had breakthrough success with 'Space Oddity' (1969) and this would segue neatly into his Ziggy Stardust period (1972-73), if it wasn't for the two albums and a different musical persona in-between. Then there is the Diamond Dogs (1974) concept album followed by the 'plastic soul' of Young Americans (1975) and then his 'Thin White Duke' character (1975-76). In 1976, Bowie opted for a move to Berlin and a triptych of albums followed: Low (1977), Heroes (1977) and Lodger (1979). In the eighties, he took a commercial direction with the release of Scary Monsters (1980), Let's Dance (1983), Tonight (1984), and Never Let Me Down (1987). Then he formed the band Tin Machine for two albums. Only towards the end of this period does Bowie receive sustained criticism.

Figure 1.
Some people ride steam engines to 'reminisce' and music is no different, inevitably leading to a cycle with recreation, where an innovation can even be a reinterpretation of the past. Hence, many musicians achieve initial success with their creation, but rather than burn out they will then fade creatively. Artists, such as The Rolling Stones, Elton John, Pink Floyd, AC/DC, Dolly Parton and Tina Turner, appear to remain current thanks to their 'comeback' tours, but they have rarely deviated from their trodden path; instead happy to repackage a greatest hits album or poke some uninspired album at diehard fans. Elvis is another key example, who remained in the public's consciousness but his later albums charted low and were unbecoming of the icon he was.
Bowie was not content with reliving the past and instead, he captured and internalised the process of 'creative destruction' as he reinvented himself, sold records, and moved on. By 1991, he had been involved in some 19 studio albums and had evolved through what may be defined as six incarnations: Breakthrough (1967-72); Ziggy ('72-73); Soul and the Duke ('74-76); Berlin ('76-79); Commercial ('80-87); and Tin Machine ('89-91). Each is a reaction to the previous period as Bowie creates a direction and then moves on, destroying much of what had gone before.

During this period, Bowie remains impressively successful with 18 albums reaching the UK Top 40 and 14 making the American equivalent (see Figure 1). This is a notable achievement in light of the U.S. being a traditionally difficult market for overseas artists to crack. Of those artists with commercial success, very few can compete with the reception that Bowie's output and innovation receives over such a long period – see Table 1.

Many artists such as Michael Jackson and Madonna offer short periods of intense popularity and creative rebranding, but still cannot match Bowie's prolific output and proficiency for reinvention. Creative destruction may be the force that pushes industries and economies onwards, but it is Bowie, as an individual musician, actor, artist, and agent, who has navigated a critically and commercially successful career upon Schumpeter's perennial gale.
The views expressed in this article are those of the author and may not reflect the views of Leeds University Business School or the University of Leeds.